Followers

51
Following

23
610
453
Mar 1, 2020
Name

Tim
Country

United Kingdom
City/State

Malvern
Another new feature of the latest forum software update is the option to create question threads.
When a question thread is created it allows members to vote up and down responses (similar to Reddit), and also mark one response as the solution.
To turn a thread into a question thread all you need to do is select the "question" tab before composing your question.

When members reply to the thread you'll now see the vote up and down arrows to the right of the thread. You'll also see the tick box to mark a particular answer as the solution. Posts in question thread can also be sorted by votes as well as the date.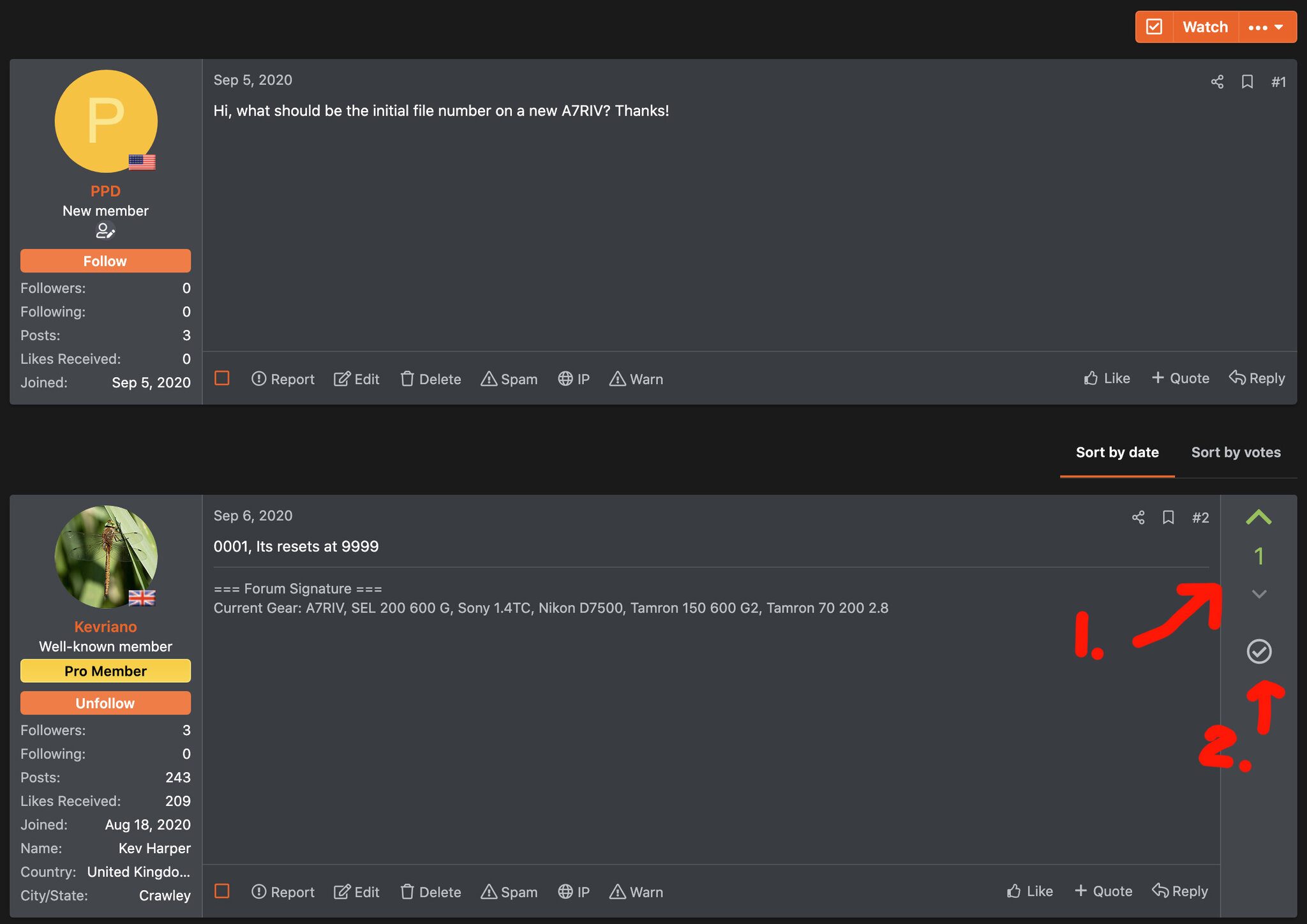 This will hopefully make it easier for members to find answers that they are looking for.