It may have taken a while but Nikon has finally released not one but two mirrorless cameras, the Z6 and the Z7. On paper, the Z7 is the closest match to Sony's a7R III.
I know many Alpha Shooters will be curious about how the Sony a7R III and the new Nikon Z7 compare with each other.
Of course, we really need to see how these cameras stack up against each other in the real world, but until then, here's a comparison of the key differences on paper between the two.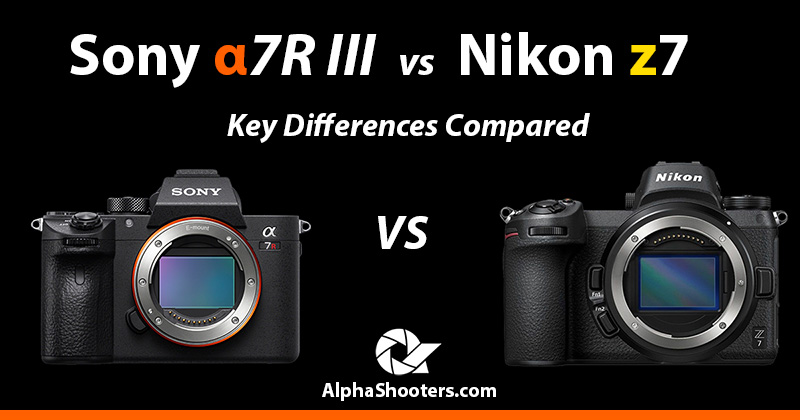 Related comparisons: Sony a7III vs Nikon Z6

Lens Mount
One of the first differences between these two mirrorless cameras is the lens mount. The Nikon Z7 features the new Z-mount, this has a diameter of 55mm which allows designers plenty of room to direct light into the corners of the sensor, without being constrained by the mount's throat. Nikon says this will allow them to make lenses with apertures as wide as F0.95, in fact they are already working on a 55mm f/0.95 lens that will be released next year. The Z7 also features a 16mm flange-back distance between mount and sensor which leaves room for almost any lens to be adapted onto the camera.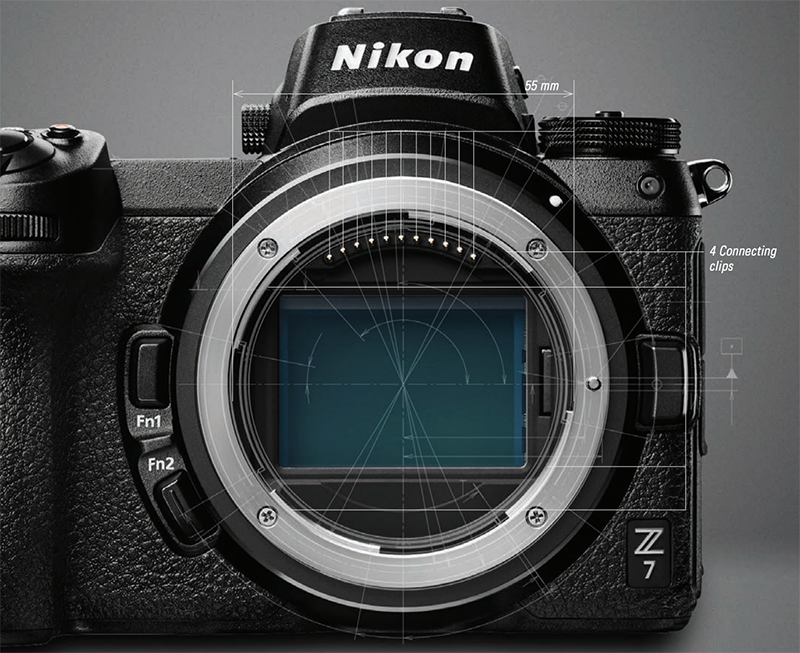 The Sony a7R III on the other hand uses the E-mount. This has a diameter of 46.1mm which is considerably smaller than the 55mm Z-mount. This makes it much more difficult for Sony to develop extremely fast wide aperture lenses like an f/0.95 lens, as there is simply not enough room for the light to reach the far corners of the sensor without vignetting. So Nikon appears to have a slight advantage here, but the reality is very few lenses will ever take full advantage of this design.
Oddly, Nikon has no plans to share the technical details of their Z-mount with third parties like Sigma and Tamron, preferring instead to protect sales of their own lenses at the expense of creating a wider and more cost friendly eco system. If third parties wish to make lenses for the Z-mount, then they will need to reverse engineer it. Sony on the other hand provides full design details for their E-mount to third parties, which is why we are starting to now see many new native E-mount lenses coming on to the market from companies like Zeiss, Sigma, Tamron, and Samyang etc.
Nikon will have three Z-mount lenses available initially: a 35mm F1.8, a 50mm F1.8 and a 24-70mm F4. Nikon has published a lens roadmap for future lenses. Sony on the other hand already has a large eco system of 25 full-frame E-mount lenses, and over 30 third-party full frame lenses.
---
Sensor & Processor
Both cameras feature a full-frame 35mm backside-illuminated CMOS sensor. The resolution of the Nikon Z7 is 45.7 megapixels, whereas the a7R III is 42.4 megapixels. Both cameras also offer five-axis image stabilisation when using native lenses, with the Z7 claiming 5 stops of correcting, and the a7R III claiming 5.5 stops. There is no Low Pass Optical Filter (Anti-Aliasing) in front of the sensor on either camera.

The a7R III is using Sony's Bionz X processor, whereas the Nikon Z7 uses their own EXPEED 6 processor. The a7R III supports a native ISO of 100-32000, and an expanded ISO of 50-102400. The Nikon Z7 trumps this slightly by featuring a native ISO of 64-25600, which can be expanded to 32-102400 ISO.
---
Shutter & Continuous Shooting
Both cameras feature a silent electronic shutter, with a maximum shutter speed of 1/8000sec, and a minimum speed of 30sec, plus a bulb mode. However, if you use the mechanical shutter with the electronic first curtain option (this uses the electronic shutter to start the exposure and the mechanical one to end it), then the Nikon Z7 limits the maximum shutter speed to 1/2000 sec and the maximum ISO to 25,600. There are no limitations imposed when using the electronic first curtain option on the a7R III, you can make full use of the maximum shutter speed of 1/8000 sec and ISO range.
The Nikon Z7 supports continuous shooting at up to 5.5 frames per second if you want to keep live view between shots, this compares with 8 FPS for live-view shooting with the a7R III. If you are not concerned about following the action with live-view, then the Z7 will shoot up to 9 FPS, and the a7R III will shoot 10 FPS. With the higher shooting speeds both cameras will lock the exposure setting after taking the first photo, the Sony a7R III will only do this when the F-value is greater than F8. It's not clear at this time if this aperture restriction also applies to the Z7.
When shooting continuously with the Sony a7R III, you can shoot up to 76 JPEGs (fine), 76 compressed RAW, or 28 uncompressed RAW images before you hit the buffer. With the Nikon Z7 this is reduced considerably to 25 fine JPEGs (fine), 23 12-bit Raws or 18 14-bit Raws, this is an unusually small buffer for a camera at this level. The a7R III supports a shutter flash sync speed of 1/250 sec, this compares with 1/200 sec for the Z7.
---
Autofocus
Both cameras feature hybrid autofocus systems with multiple AF points. The Z7 has 493 phase detection points that cover 90% of the image sensor, whereas the a7RIII has 399 points covering around 68% of the sensor. The a7R III also has 425 contrast detection points, contrast detection points for the Z7 are unknown at this time.
The Z7 has slightly better low light performance (-4Ev) when low light AF mode is enabled, this compares with -3Ev of the a7R III at the same aperture.
Both cameras also offer face detection and tracking, however the Sony a7R III also offers Eye-AF which is a huge benefit for portrait and wedding shooters, as well as close-up sports/action shots when you want the eye to be razor sharp. The Nikon Z7 does not support Eye-AF.
---
Viewfinder / EVF
The Nikon Z7 has a 3.2" 2.1 million dot tilting rear screen that is also fully touch enabled. Not only can you control focus points, you can also navigate the menu system. The rear viewfinder on the a7R III is 1.4 million dots and 3", clearly giving the Z7 the advantage here. Unlike the a7R III, the Z7 also features a top customizable OLED display.
Both cameras feature an Electronic Viewfinder (EVF) with 3.68M dots, however the Z7 has a refresh rate of 60fps. The a7R III has a refresh rate choice of either 50/60fps or 100/120fps for very smooth motion.
---
Video
Both cameras support full-frame 4K UHD and Full HD 120p/100p video recording. The Nikon Z7 can shoot 4K UHD video using the full width of its sensor but this appears to line skip, only using certain rows of pixels. This is likely to mean an increased risk of moiré and a drop in low light performance (according to DPReview).
The a7R III can also shoot full-frame 4K UHD, but also only with pixel binning so it's better to shoot in Super35/APS-C mode (1.5x sensor crop). In this mode, the camera captures 5K with no pixel binning and down-sizes it to 4K.
Both cameras can shoot 1080p footage at up to 120 frames per second, allowing 1/5th speed slow-motion footage if played back at 24p.
The Nikon Z7 also supports 10-bit N-Log over HDMI when using an external recorder, however this is reduced to 8-bit when recording internally. The Sony a7R III supports 8-bit both internally and over HDMI. The a7R III supports: S-Log2, S-Log3 and a HLG (Hybrid Log-Gamma) picture profiles, the Nikon Z7 supports Nikon's N-log.
Both cameras have a maximum movie recording durations of 29 minutes 59 seconds. However, the battery in the Z7 is only rated for 85 minutes of video recording, whereas the a7R III is rated for 190 minutes.
The Z7 also has the ability to record timecode internally and to an external recorder. The a7R III can only record timecode with an external recorder.
Here's a video from Sony to demonstrate the 4K capabilities of the a7R III:
And here's a video from Nikon to demonstrate the 4K capabilities and N-log of the Z7:
---
Memory Cards
The Nikon Z7 supports a single XQD memory card, this means if you ever suffer the bad fortune of a corrupt card, you could possibly lose your photos. For a hobbyist this is probably not a big concern, but for professionals who can't afford to lose photos, especially wedding photographers, not having an additional memory card slot for redundancy is really a big oversight by Nikon. Was this a compromise? Possibly the larger Z-mount meant space needed to be saved elsewhere, or would two XQD cards provide too much battery drain? I'm not a camera designer, so I can only speculate! But from reading comments in forums around the web so far, many Nikon Shooters would have preferred two memory card slots.
The Sony a7R III does have two memory card slots, but only one slot is compatible with the faster UHS-II memory cards, and the second slot supports UHS-I cards. Personally I always write to both card simultaneously, just to be safe. However, before dual cards were available I managed with a single slot just fine, and have never suffered a card failure (touch wood), but then I don't shoot weddings so don't worry about this quite so much as others may.
---
Battery Life
The Nikon Z7 supports the same EN-EL15 battery as previous Nikon DSLRs. However, if you want to charge the battery in the camera body via USB-C, then you'll need to use the EN-EL15B battery provided with the camera. A CIPA test rating of 330 shots is going to be very disappointing for many Nikon SLR shooters who are used to much better battery life. However, CIPA tests are generally well off real world figures, so expect 330 shots to be the absolute minimum.
Video record time is also limited to only 85 minutes before you'll need to change the battery.
The Sony a7R III uses the NP-FZ100 battery which is CIPA rated for 650 shots or 190 minutes when using the LCD viewfinder. Again, these CIPA figures are pretty useless. I've shot well over 2000 images with my a7R III before I needed to change the battery.
The Nikon EN-EL15 battery has a capacity of around 1900mAh, this compares with 2280mAh of the Sony NP-FZ100. When you look at these battery capacities and the number of shots each camera can take on a full charge, it's easy to see that the Nikon Z7 is very power hungry indeed, requiring almost twice the power that the Sony a7R III needs.
---
Body
The Nikon Z7 is slightly larger and heavier than the a7R III, which many SLR users will probably be very happy about. The Z7 weights 675g, is 134mm long, 100.5mm tall, and 67mm in depth. The a7R III is 675g, 126.9mm long, 95.6mm tall, and 62.7mm in depth. The controls on the Z7 will be very familiar to Nikon SLR owners. Both cameras feature similar connectivity options, with HDMI, USB-C, microphone and headphone ports. The a7R III also features a flash sync port.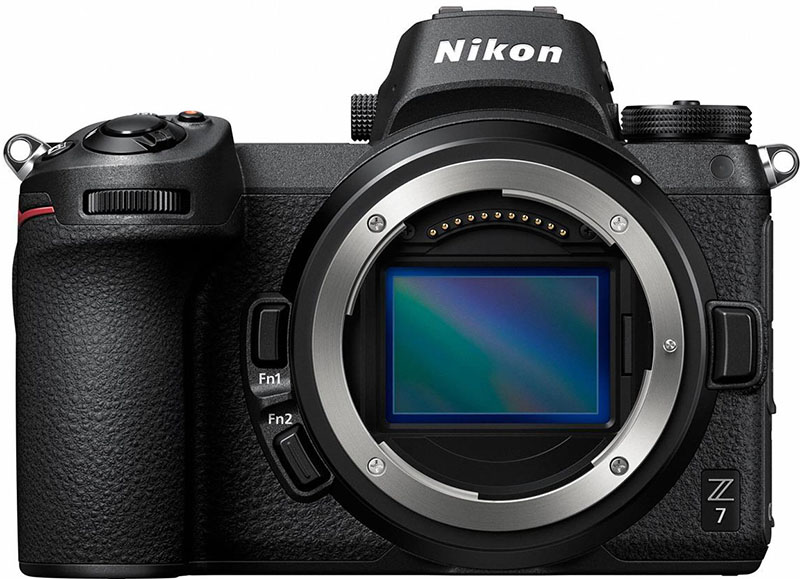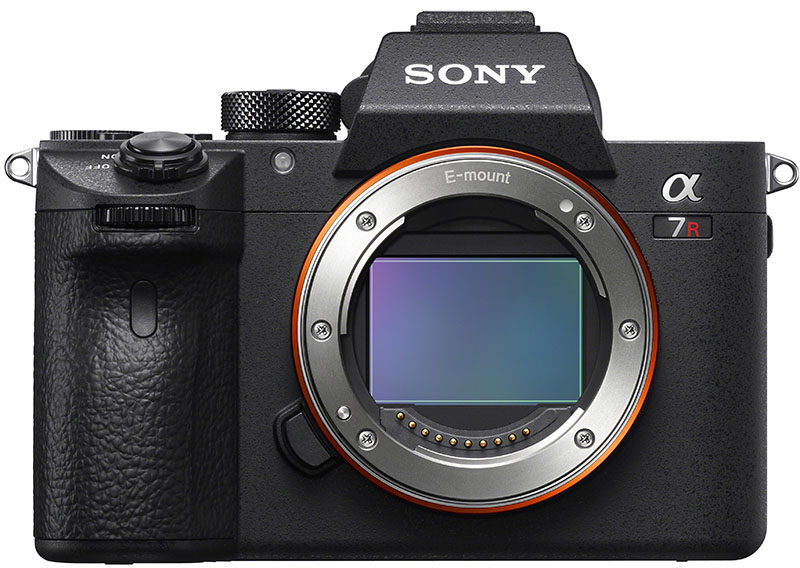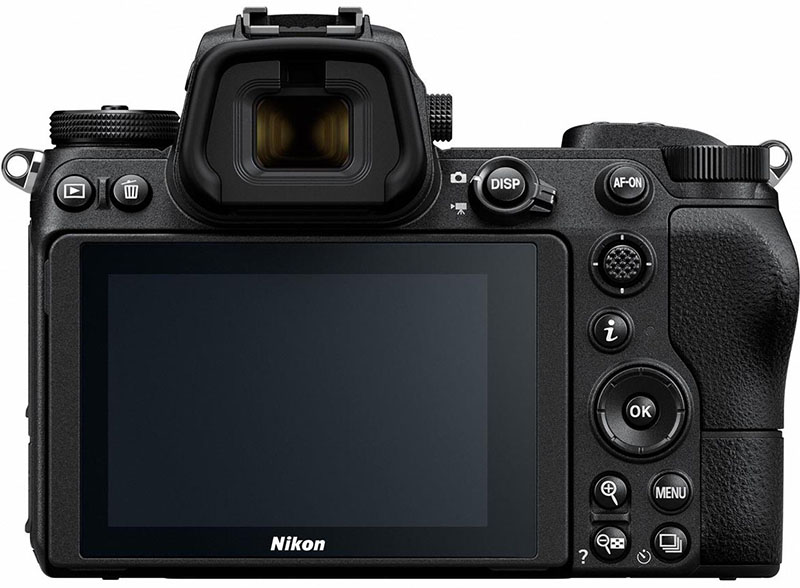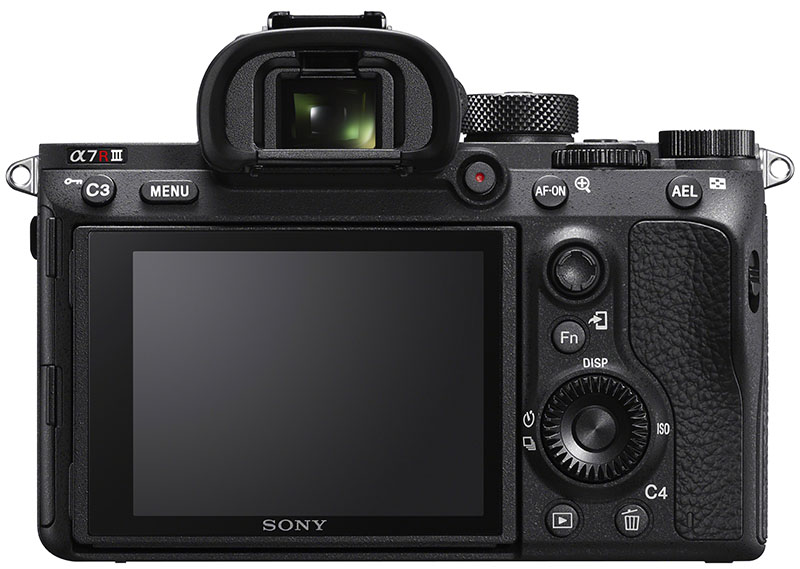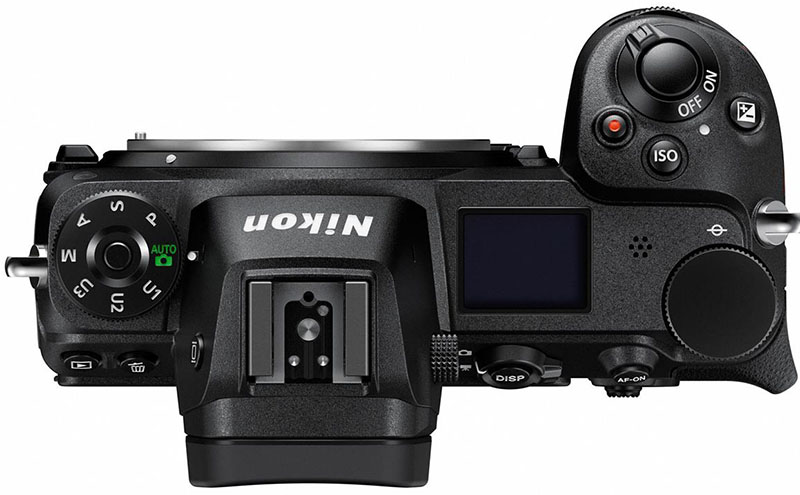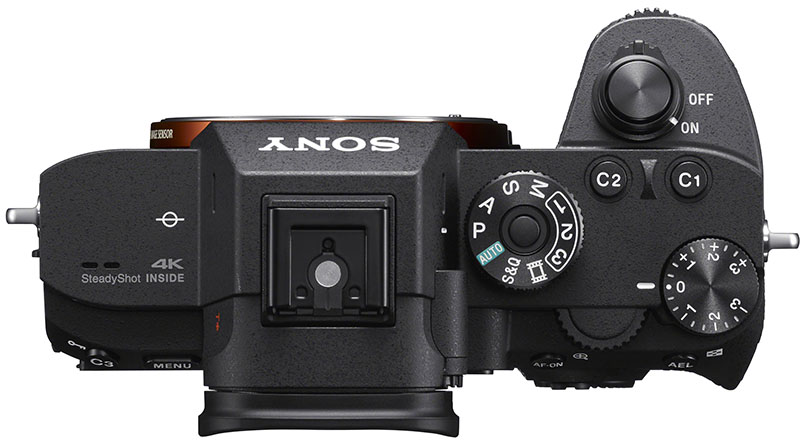 Nikon says that the Z7 is weather-sealed to the same degree as the D850. In their Engineering Brochure it says "Using it in light rain won't cause any problems.", so it appears they are not so confident about heavy rain.
The Sony a7R III is also dust and moisture resistant, but the weather sealing hasn't faired so well in tests as Nikon has done with their SLR cameras. I've used my a7R III is some pretty wet conditions, and so far have not suffered any water ingress issues. That said, I will still cover it with a plastic bag if it starts to rain! From strip down tests we know that the base of the camera is its weakest point, so it's best to avoid placing the a7R III down in any puddles, but that should go without saying.
---
Other Features Worth a Mention
There are many minor differences in features between the two cameras, far too many to cover here. But there are a few worth mentioning. First up is time-lapse recording.
Since Sony decided to remove support for time-lapse apps, it's no longer possible to record time-lapse sequences in camera, instead you will need to purchase a separate intervalometer. Nikon trumps Sony here as the Z7 features time-lapse build in. You can record 4k time-lapse directly in the camera, and also 8k time-lapse when utilizing third-party software.
The Sony a7R III features a pixel shift mode. This function basically increases the resolution of your images by 4 times. The camera takes 4 photos and shifts the sensor 1 pixel in between. You then combine these images using Sony's Imaging Edge Software Suite (the camera itself doesn't do this) and you end up with an image that has 4 times the resolution of a normal raw image (4 x 42 megapixel). This gives you extremely detailed images. There is no support for a similar Pixel Shift mode in the Nikon Z7.
However, the Z7 does have something that I'd like to see in the a7R III, and that's Focus Shift Mode. This function enables you to shoot sequences of up to 300 frames, while gradually and automatically shifting focus position from the start point to infinity, giving you images with an insane depth of field.
---
Price
For the body only the Nikon Z7 costs $3,399.00 / £3,399.00, and with the 24-70 F4 lens it costs $3,999.00 / £3,999.00. The a7R III costs $2,998.00 / £2,899.00 for the body only, and $3,896.00 with the 24-70mm F4 lens. This makes the Z7 around $400 more expensive than the a7R III, this is really quite the difference especially when it doesn't offer any significant benefits over the a7R III.
---
Sony a7R III vs Nikon Z7 Summary
Despite being an Sony Alpha Shooter myself, and of course running this site! I'm really excited and happy to see Nikon finally unveiling their first serious mirrorless cameras that can go head to head with Sony's mirrorless offerings. Competition ultimately drives innovation, and that can only mean brilliant new technology for all of us to enjoy, and hopefully lower prices.
The Z7 along with the Z6 is Nikon's first serious attempt at stopping Nikon shooters from switching to Sony, but is the Z7 going to be enough? The ergonomics will certainly appeal to Nikon shooters, as well as a familiar menu system. Being able to adapt all of their F-mount lenses will also be a big benefit, but time will tell just how well the adapted lenses perform.
These two cameras are really very similar in many ways, and there's unlikely to be a huge difference in image quality between the two. If I were a Nikon shooter on the fence about switching to Sony, then this might just be the camera to keep me on board. Yes I'd have to be happy with the single memory card slot, and the poor battery life, but at least the upcoming battery grip should provide a little pain relief from the power hungry Z7.
However, the eye autofocus on the a7R III is really exceptional. For portrait and wedding photographers this is really a nice feature to have, it's a shame that Nikon hasn't been able to include this technology for now.
It is going to take many years for the Z-mount lens portfolio to grow, in which time there will be even more E-mount lens options available from Sony. This is no suprize really, as Sony has a good 5 year head start on Nikon. However the Z-mount eco-system is also likely to grow at a much slower pace to the E-mount eco system, this is because Nikon is unwilling to share the design specs of their Z-mount with third party lens developers like Tamron and Sigma.
All in all this is really a pretty decent first mirrorless camera from Nikon, and exciting times lie ahead for mirrorless shooters of both brands.
So will you be buying the new Z7? Or has the a7R III won you over already? Would love to hear from you in the comments below.
Full Spec Comparison
Lens Mount
Sony a7R III
Nikon Z7
Lens Mount Type
Sony E-Mount
Nikon Z-Mount
Lens Mount Diameter
46.1mm
55mm
Sensor
Sony a7R III
Nikon Z7
Sensor Type
BSI-CMOS
BSI-CMOS
Sensor Size
35mm Full Frame
35mm Full Frame
Low Pass Optical Filter (anti-aliasing)
No
No
Resolution
42.4 Megapixels
45.7 Megapixels
Processor
Bionz X
EXPEED 6
ISO
Native: 100-32000 Expanded: 50-102400
Native: 64-25600 Expanded: 32-102400
Dynamic Range
14.8 EV (DPReview Test)
N/A
Stabilization
Yes, 5-axis
Yes, 5-axis
Pixel Shifting
Yes
No
Image
Sony a7R III
Nikon Z7
Image Ratio
3:2, 16:9
1:1, 5:4, 3:2, 16:9
14-bit RAW
Yes
Yes
Uncompressed RAW
Yes
Yes
Color Space
sRGB, AdobeRGB
sRGB, AdobeRGB
Shutter
Sony a7R III
Nikon Z7
Electronic Shutter Speed
Min 30sec + bulb, Max 1/8000sec
Min 30sec + bulb, Max 1/8000sec
Mechanical Shutter Speed
Min 30sec + bulb, Max 1/8000sec
Min 30sec + bulb, Max 1/8000sec
Silent Shooting
Yes
Yes
Flash Sync Speed
1/250 sec
1/200 sec
Autofocus
Sony a7R III
Nikon Z7
Phase Detect Points
399
493
Contrast Detect Points
425
N/A
Continuous Shooting
Sony a7R III
Nikon Z7
Max Frames Per Second (FPS)
10 FPS or 8 FPS with liveview
9 FPS (8 FPS in silent mode)
Buffer Size
76 JPEG, 76 compressed RAW
N/A
LCD Display
Sony a7R III
Nikon Z7
Size
3″
3.2″
Resolution
1.44 million dots
2.1 million dots
Touch Screen
Yes (only to focus)
Yes
Tiltable
Yes
Yes
EVF Display
Sony a7R III
Nikon Z7
Resolution
3.69 million dots (XGA OLED)
3.6 million dots (QVGA)
Top Display
Sony a7R III
Nikon Z7
Size
N/A
Yes
Video
Sony a7R III
Nikon Z7
Resolution
3840 x 2160 @ 30p / 100 Mbps, XAVC S, MP4, H.264, Linear PCM
3840 x 2160 @ 24p / 100 Mbps, XAVC S, MP4, H.264, Linear PCM
3840 x 2160 @ 30p / 60 Mbps, XAVC S, MP4, H.264, Linear PCM
1920 x 1080 @ 120p / 100 Mbps, XAVC S, MP4, H.264, Linear PCM
1920 x 1080 @ 120p / 60 Mbps, XAVC S, MP4, H.264, Linear PCM
1920 x 1080 @ 60p / 50 Mbps, XAVC S, MP4, H.264, Linear PCM
1920 x 1080 @ 60p / 25 Mbps, XAVC S, MP4, H.264, Linear PCM
1920 x 1080 @ 60i / 24 Mbps, AVCHD, MTS, H.264, AAC
1920 x 1080 @ 60i / 17 Mbps, AVCHD, MTS, H.264, AAC
1920 x 1080 @ 30p / 50 Mbps, XAVC S, MP4, H.264, Linear PCM
1920 x 1080 @ 30p / 16 Mbps, XAVC S, MP4, H.264, Linear PCM
1920 x 1080 @ 24p / 50 Mbps, XAVC S, MP4, H.264, Linear PCM
3840 x 2160 @ 30p / 144 Mbps, MOV, H.264, Linear PCM
3840 x 2160 @ 25p / 144 Mbps, MOV, H.264, Linear PCM
3840 x 2160 @ 24p / 144 Mbps, MOV, H.264, Linear PCM
1920 x 1080 @ 120p, MOV, H.264, Linear PCM
1920 x 1080 @ 100p, MOV, H.264, Linear PCM
1920 x 1080 @ 60p, MOV, H.264, Linear PCM
1920 x 1080 @ 50p, MOV, H.264, Linear PCM
1920 x 1080 @ 30p, MOV, H.264, Linear PCM
1920 x 1080 @ 25p, MOV, H.264, Linear PCM
1920 x 1080 @ 24p, MOV, H.264, Linear PCM
Format
MPEG-4, AVCHD, XAVC S, H.264
H.264/MPEG-4 Advanced Video Coding
HDMI Output
8-bit 4:2:2
10-bit 4:2:2/td>

Max Single Recording Time
29 minutes 59 seconds
29 minutes 59 seconds
Picture Profiles
S-Log2 and S-Log3, and HLG
N-LOG profile
Storage
Sony a7R III
Nikon Z7
Storage Type
SD Card
XQD Card
Memory Card Slots
2 (Slot 1: UHS-II/I, Slot 2: UHS-I)
1 (XQD)
Battery
Sony a7R III
Nikon Z7
Capacity
2280 mAh
N/A
Battery Model
Sony NP-FZ100
Nikon EN-EL15b
Still Images
Official: 650 shots (using LCD screen), Unofficial: Closer to 2000 shots
Official: 330 shots
Video
190 minutes (using LCD screen)
85 minutes
Charger Included in Box
Yes (Sony BC-QZ1)
N/A
Other Features
Sony a7R III
Nikon Z7
Face Detect
Yes
Yes
Eye Autofocus
Yes
N/A
Timelapse
No
Yes, 4k in camera, 8K with external
USB Charging
Yes
Yes
Smartphone Remote
Yes
Yes
Connectivity
Sony a7R III
Nikon Z7
Wireless
Yes
Yes
Bluetooth
Yes
Yes
GPS
Only via smartphone app
Only via smartphone app
USB
Yes, USB Type-C
Yes, USB Type-C
HDMI
Yes
Yes
Flash Sync Port
Yes
N/A
Microphone Socket
Yes
Yes
Headphone Socket
Yes
Yes
Physical
Sony a7R III
Nikon Z7
Width
126.9mm
134mm
Height
95.6mm
100.5mm
Depth
73.7mm, 62.7 mm (from grip to monitor)
67mm
Weight
657g
675g
Price
Sony a7R III
Nikon Z7
Body Only
$2,998.00 / £2,899.00
$3,399.00 / £3,399.00
With Lens
$3,896.00 (w/24-70 F4 lens)
$3,999.00 / £3,999.00 (w/24-70 F4 lens)
Please help to support my work on this site and keep it free from pesky adverts. You can do this easily by purchasing your gear through the affiliate links on this page (denoted with *). If you buy something after clicking a link I may receive a small commission, but don't worry as the price still remains the same for you. If you do choose to buy through my links, thank you very much for your kind support 🙂