Pre-orders have now started for the new Sony a6100 and a6600 cameras, along with the new E 16-55mm F2.8 G and E 70-350mm F4.5-6.3 G OSS APS-C lenses.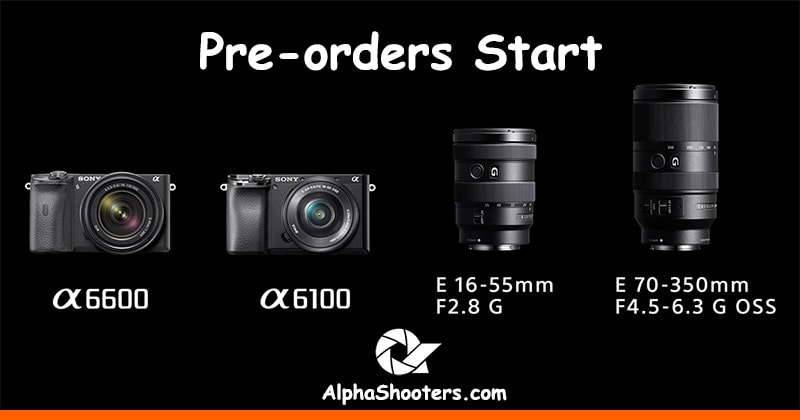 Sony a6100 vs a6400 vs a6600
Here's a look at the basic specs of the new cameras and how they stack up against the very popular Sony a6400.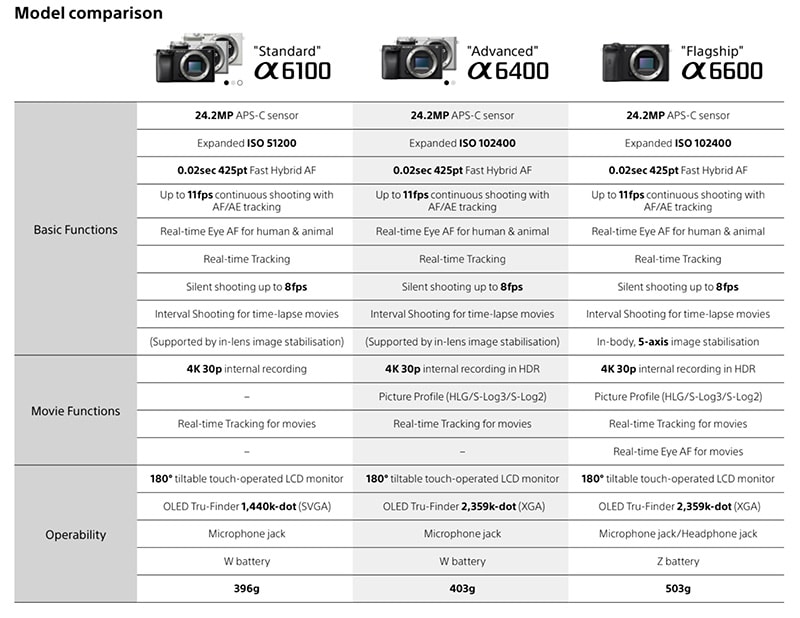 If you already own the a6400 then you'll see that the new a6600 basically adds IBIS, Real-Time Eye AF for movies, a headphone jack, the new Z battery and it weights 100g more. However, the a6600 for some reason no longer includes the on-board flash.
Videos Worth Watching
---
Personally the a6600 doesn't really excite me very much but I have pre-ordered the new E 70-350mm lens. I think this will make a great lightweight combo together with my a6400.
Will you be purchasing any of these new products announced today? Or are you content with what's already in your gear bag? Let me know in the comments below.