Sony has just knocked $500 off the price of the Sony a9 in the US, with many stores now offering the a9 for just $3,998.00.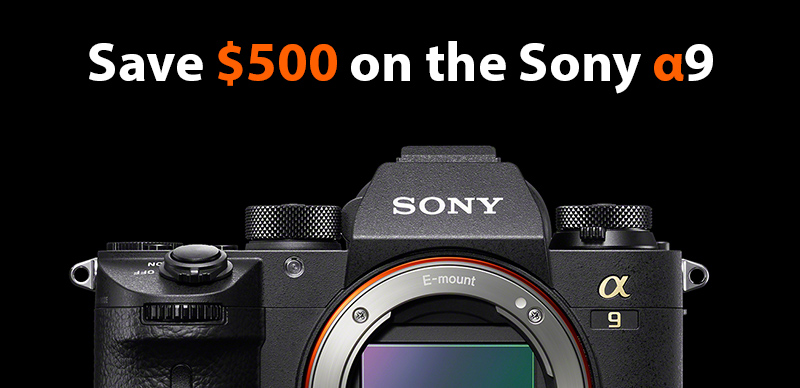 Does this price drop signal that an a9 II is just around the corner? If it is, then it's certainly a well kept secret since there have yet to be any rumors regarding an a9 II. Or perhaps with the a7 III being matched so closely to the a9, Sony have decided to bring the price down a little just to ensure that their a9 sales aren't cannibalized too much.
Whatever the reason, it's great news if you have had your eye on this amazing camera for a while. I struggle to put my own a9 down!
Different stores are throwing in different freebies as well. Here's a quick overview of the top deals:
Sony a9 + SanDisk Extreme PRO 128GB and a 32GB UHS-II Class 10 U3 SDXC Memory Card at Adorama.
Sony a9 + SanDisk Extreme PRO 64GB SDXC UHS-I Memory Card + Ruggard Journey 24 DSLR Shoulder Bag at B&H Photo.
Sony a9 + Sony SF-G 64GB Class 10 UHS-II + SanDisk Extreme PRO 128GB SDXC UHS-I Memory Card (Bundle 1) at Focus Camera.
The Adorama deal is probably the best value since this includes $310 worth of UHS-II memory cards.
You might also want to check with your local camera stores.
On this page there are affiliate links which help to keep this site free from pesky adverts. If you buy something after clicking a link I may receive a small commission, yet the price still remains the same for you. If you do buy through these links, thank you very much for supporting the site 🙂