Well Known Member
Original poster
Pro Member
Pro Member
Followers

4
Following

6
807
703
Aug 9, 2020
Name

Ralph Ernesti
Country

Australia
City/State

Victoria
I bought a little toy car to help me do my directions book to bird places as I am bad are remembering which way to turn. So the little car sitting on my laptop. When I need to turn I can easily (for me this is) work out if I need to turn right or left. As I have made many stuff ups.
But the other day while I was out birding I touched a button and I lost my focus and I had a hard time to work it out again.
So I went to youtube to go through this one person who I have watched and got his settings with a few changes of my own.
Once done I had to test it out and I knew this little car would be good as in birding.
Where it is sitting on the jar which is 2.5 inches or 6 cm and the distance was at close to 131 feet or 40 meters.
And I think for the size this has worked out to be a very good test.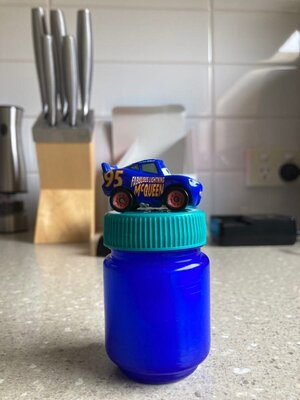 Close up and below at the distance