Novice Member
Original poster
Pro Member
Pro Member
Followers

1
Following

0
41
71
Aug 18, 2020
Name

Nicholas Richardson
Country

Canada
City/State

Ontario
While living in a large city doesn't give me as many wildlife chances as I wish it did, sometimes you do happen across them if you work at it a bit.
While out for a walk with my better half we saw a Heron fly over, exciting in itself since we were in a small park surrounded by suburbs.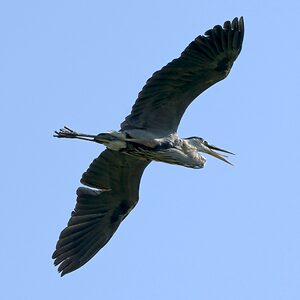 Now, I've tried to get this guy several times, and most of the time he just keeps on going! This time, however, we noticed that the heron was angling down, which typically means it's going in for a landing! The chase was on!
I managed to get through the woods to his spot, and just as I was settling in (and becoming a playground for the red ants), he noticed me. Herons are incredibly weird looking birds when they look straight at you!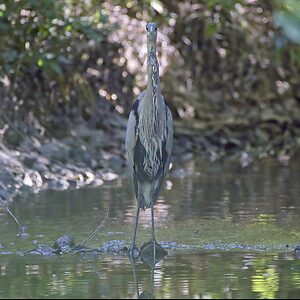 Unfortunately, he didn't like my intrusion, so he took off. Thankfully I managed to capture this sequence of the liftoff!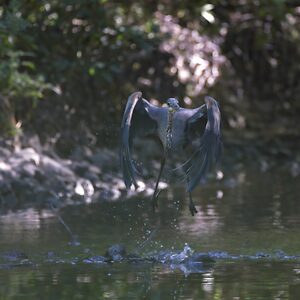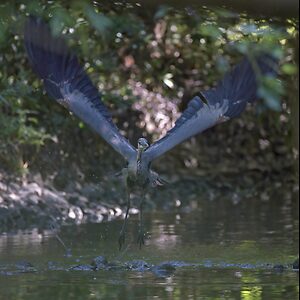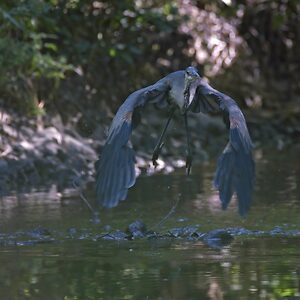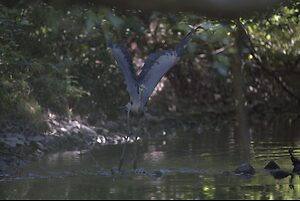 But I noticed that the Heron didn't go up, but simply down the river... I did eventually find the new spot and managed to pull a sneaky-sneaky on it for some beautiful portrait shots!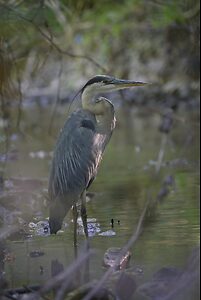 The dozen or so bites (the other half spent 5 minutes hitting me to get the ants off!) were totally worthwhile, to get within a 15 ft (5m) range of it! I wish the lighting had been better, but for how dark it was, I think they came out alright!