Lensbaby has released a new Edge 35mm wide-angle tilt lens that works together with the Lensbaby composer Pro or Composer Pro II. It's a full frame lens and will be available in multiple mounts including Sony E-mount, it will also work on Sony APS-C cameras like the new Sony a6400.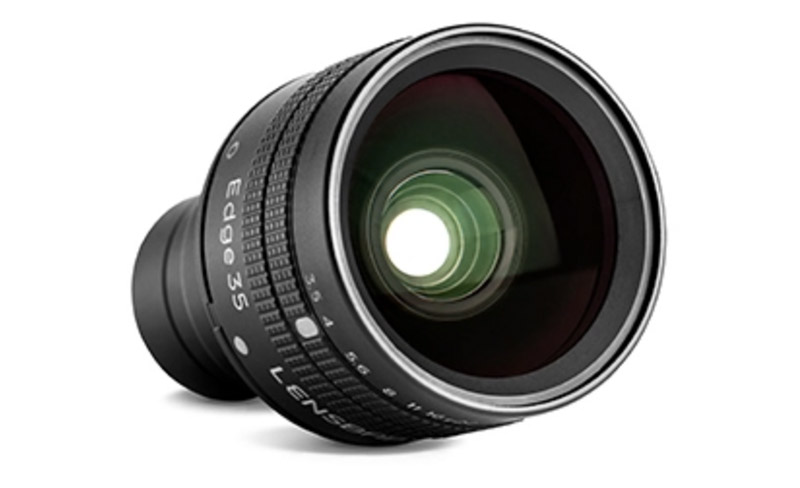 The lens features an aperture range of F3.5-F22 and a minimum focusing distance of 18cm / 7in. It has an eight blade aperture diaphragm and can tilt 15 degrees.
Here's a short promo video from LensBaby:
The Composer Pro II swivels and tilts on a smooth metal ball and socket design, providing a fast and intuitive way to switch between traditional straight lens photos and tilt photography,' says Lensbaby in the press release. 'Tilting the lens up or down results in a horizontal slice of focus; left or right a vertical slice; diagonally for a diagonal slice. After setting the tilt, rotating the focus ring moves that slice of focus through the image, from one side of the frame to the other.
Composer Pro II with Edge 35 Optic Product Specifications
35mm focal length
f/3.5 – f/22
Focuses from 7" from the front element to infinity
Compatible with Full Frame; APS-C; and 4/3rds Sensors
Manual Focus
Internal 8-blade aperture
Up to 15 degrees of tilt
Dimensions: to come
Weight: to come
Mounts: Nikon F, Canon EF, Sony E, Fuji X, Micro 4/3
The Composer Pro II with Edge 35 Optic will be available in April for $449.95, and by itself as an Optic for those who already own a Composer series lens, for $249.95.
Full details and sample images can be found on LensBaby.com
* Affiliate Links
Within this article there are affiliate links (denoted with #afflinks). If you decide to buy something after clicking a link I may receive a small commission at no extra cost to you. For more information on affiliate links click here. Thank you.