Released back in 2014 the Sony a6000 is one of Sony's most popular mirrorless cameras of all time, and because of its success and age there are a mind boggling numbers of accessories available for it.
I purchased my own a6000 and my first Alpha camera back in 2017. Since then I've tried various accessories and spent a considerable number of hours reading reviews to understand which are the best Sony a6000 accessories to buy so that you don't have to.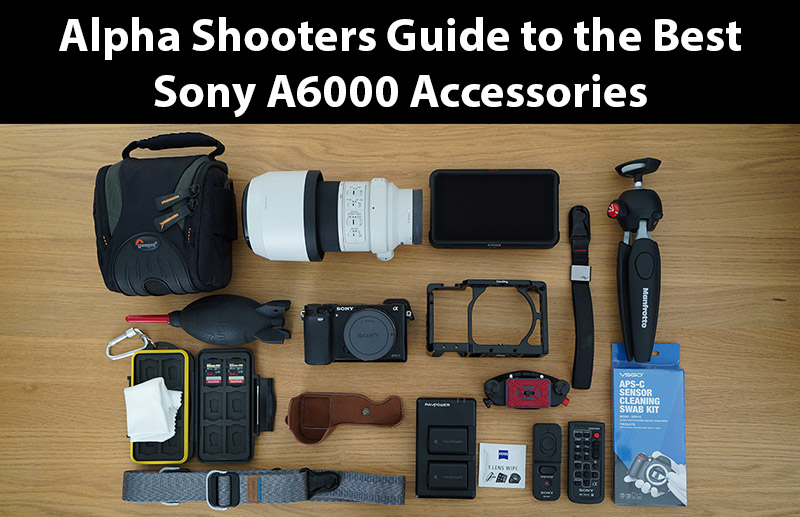 My Top 10 Sony A6000 Accessories
Here are my top 10 recommended accessories for the Sony a6000 mirrorless camera.
1. Sony PCK-LM17 Screen Protector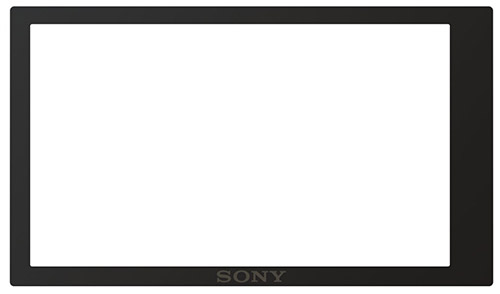 The Sony PCK-LM17 is a semi hard screen protector. Although there are lots of third-party screen protectors on the market, I much prefer this original protector from Sony. It's very tough and sticks well to the screen. I've had one on my own a6000 for over 2 years and it has not yet peeled away or cracked like often happens with the cheaper third-party protectors.
---
2. Rocket Air Blaster

I only discovered the rocket air blaster a couple of years ago and now I don't know how I'd manage without it. It's really useful for blowing dust and bits of your lenses, the sensor of the a6000, out of the electronic view finder and from off filters. You then only need to use a microfibre cloth for the stubborn bits!
---
3. RAVPower NP-FW50 Batteries & Dual Charger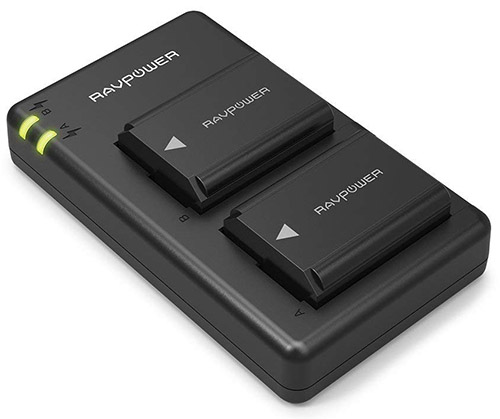 I've owned the RAVPower dual battery charger for quite some time already and can't recommend it highly enough. As you may be aware the a6000 does like to drink battery juice but thankfully this charger also comes included with two NP-FW50 batteries which fit the Sony a6000 perfectly. The included batteries last just as long as the original Sony batteries, however after a couple of years the batteries will start to lose their charge faster than the original Sony's. But for the price you can simply pick up some new batteries from RavPower. There is a micro USB cable included in the box but not a USB wall adapter, but I think this is a good idea since we all have far too many USB chargers!
---
4. SanDisk Extreme Pro SDHC UHS-I Memory Cards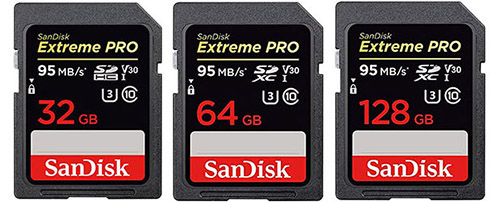 There are millions of memory cards on the market but you'll find that the SanDisk cards are often the best reviewed. The SanDisk Extreme Pro memory cards are rated UHS speed Class 3 (U3) and UHS video speed Class 30 (V30). I've owned these cards for many years and so far haven't had any issues to complain about. You can purchase faster cards but there is little point since the a6000 will not be able to take advantage of them.
---
5. Manfrotto PIXI EVO Mini Tripod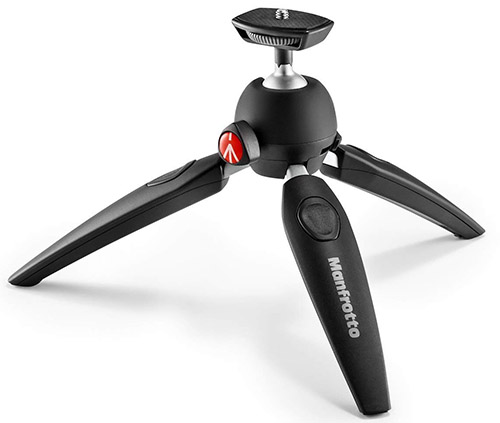 I only picked up the Manfrotto PIXI EVO Mini tripod earlier this year and now it rarely leaves my bag. It's incredibly light weighing in at only 250g, supports a maximum weight of 2.5KG (plenty for the a6000 plus lens), has a maximum height of 20cm and a minimum height of just 10cm. The legs extend for additional stability on uneven ground and you can also use it as a selfie stick if you so desire.
---
6. Sony ECMXYST1M Stereo Microphone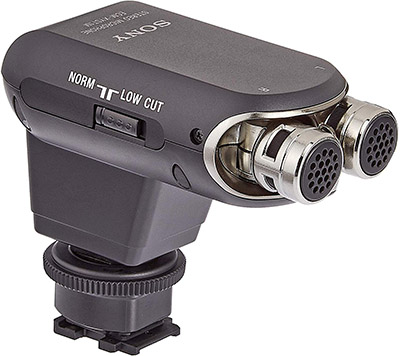 The Sony a6000 does not have a mic jack so there are limited options available when it comes to external audio. Fortunately Sony's own ECMXYST1M Stereo Microphone works through the a6000's multi interface shoe. Another option is Sony's ECMGZ1M gun microphone, however the ECMGZ1M doesn't support the Zoom mic mode on the a6000 that adjusts audio range to match video zoom position.
---
7. Sony RMT-DSLR2 Wireless Remote Commander
If you would like to control your a6000 wirelessly then the Sony RMT-DSLR2 infrared remote control is a reasonable option. I say reasonable because the only negative thing about this remote is that it does not work very well from behind the a6000 when you are shooting outdoors. It does work from the front of the camera and the side up to around 5-6 meters (18-20 feet), and indoors it also works perfectly from behind the camera as well because the infrared signal can bounce off the walls. The remote lets you trigger your shutter, do long bulb exposures, access and change menu/settings, start and stop video recording via the 'start/stop' button, and remotely review photos, delete photos, or even send photos to your printer if you have this setup. You will need to enable the remote control option in the setup menu of the a6000 otherwise it won't work.
---
8. Peak Design Cuff + Slide Lite Straps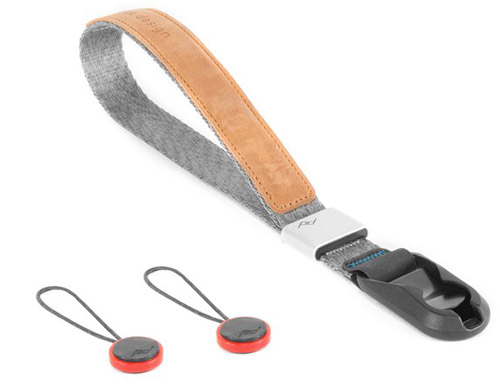 The Peak Design Cuff wrist strap is a good way to stop you from accidentally dropping the a6000 and smashing it to pieces. It connects to the a6000 via Peak Designs anchor system and the wrist loop features a magnetic clasp that locks it in place on your wrist. It's very well made and mine still looks like new despite being over a year old now. With Peak Designs anchor system you can easily switch between the cuff wrist strap and a shoulder strap like the Slide Lite in no time at all.
The Peak Design Slide Lite can be worn as a sling, neck, or shoulder strap. It features an internally-padded nylon webbing that has a smooth side to glide over clothing in sling mode and a grippy side that prevents slipping in shoulder mode. It's extremely strong and I can't imagine it breaking any time soon if ever!
---
9. Lowepro Apex 110 AW Case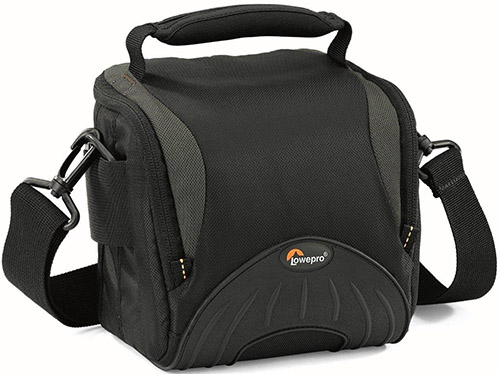 If you are looking for a small case or shoulder bag for the a6000 + the 18-135mm lens then the Lowepro Apex 110 AW Case is a good choice. It holds the a6000 + the 18-135mm lens with space left for a camera strap like the Peak Design Slide Lite. I've also tried this case with the 18-105 G lens and it's a tight fit but I'd still consider using it. With the Sony E 10-18mm F4 lens with the lens hood in place it also fits comfortably. The 55-210mm lens also fits but it's definitely a snug fit. The case includes a couple of small internal pockets where you could keep a memory card or two, and there is also some webbing inside where you could keep a couple of spare NP-FW50 batteries. There's a waterproof cover as well to help keep your a6000 protected from the elements.
If you are using the Sony E 16-50mm kit lens then I'd recommend going with the Lowepro Apex 100 AW Case instead of the 110 AW as it's a much better fit.
---
10. Meike MK-A6300 PRO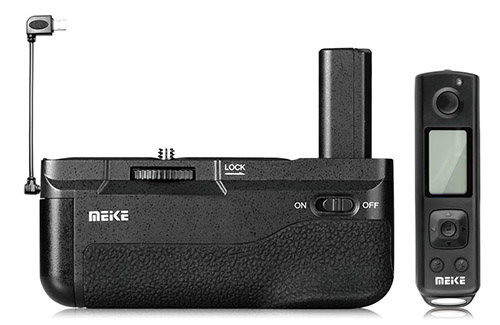 If you would like to extend the battery life of the a6000 and at the same time improve the ergonomics, then you might want to take a look at the Meike MK-A6300 PRO battery grip. The grip takes two NP-FW50 batteries so will effectively double your battery life. The grip features a shutter button to make shooting in the vertical orientation much more comfortable, however you will need to attach a small cable from the grip to the a6000 to enable this button. If you don't care for using the vertical shutter button then you can simply leave the cable off. The grip also includes a wireless remote control that works up to around 100m and lets you trigger the shutter, set a shutter delay time, exposure time, time interval and number of shots for creating time-lapses.
---
11. The Best Sony a6000 Lenses
Please visit my Sony a6000 Lenses Guide for my recommended lenses for the a6000.
---
My Complete Sony a6000 Accessories Guide
Keep an eye on this space as I'll be updating it very soon with my complete accessory guide that covers pretty much every accessory you can think of for the Sony a6000 mirrorless camera.

Have I missed any accessories that you will like to see included in this guide? Or perhaps you have your own experience (good or bad) with any of the accessories that I have covered? If so, simply let me know in the comments below.