Tamron has announced a new 17-28mm F/2.8 Di III RXD ultra-wide angle zoom lens for Sony Alpha full-frame mirrorless cameras. There is no pricing information yet, but release is planned for around the middle of this year and Tamron will display the lens at CP+ 2019 (February 28 through March 3), at Pacifico Yokohama.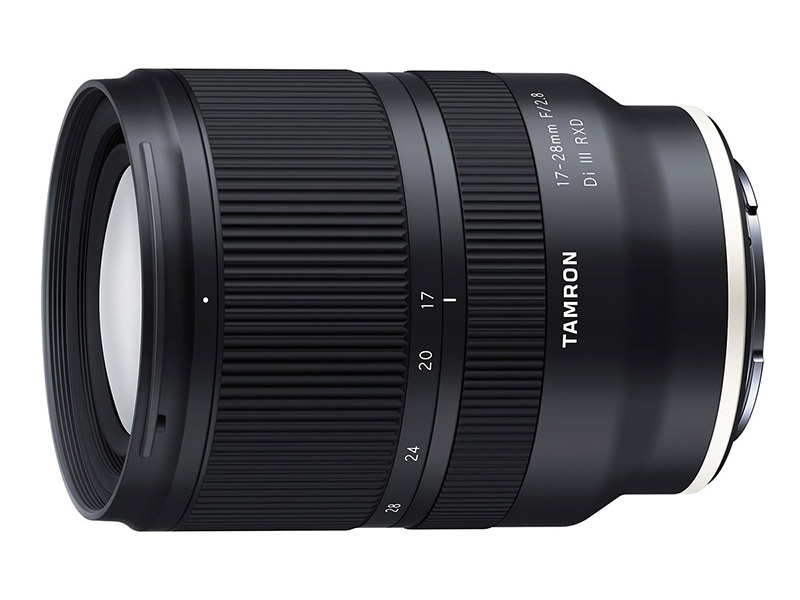 With the success of the Tamron 28-75mm f/2.8 Di III RXD * lens which was released last year, many will be hoping that Tamron can repeat this success by delivering a more affordable alternative to the very expensive Sony FE 16-35mm f/2.8 G Master * lens.
The upcoming Tamron 17-28mm lens features a 67mm filter size compared to the Sony 16-35mm GM's 82mm, making it more compact in size and most likely lighter in weight as well, appealing to those who would like a more travel friendly alternative to the G Master.
The lens has a constant f/2.8 aperture and a minimum focusing distance of 19cm (7.5″) at the wide-angle. Tamron also said that the 17-28mm's Rapid Extra-Silent Stepping Drive (RXD) enables "high-speed, high-precision, and superbly quiet operation" for photo and video shooters.
The Tamron 28-75mm F/2.8 Di III RXD lens is currently priced at around $880 making it $1320 cheaper than the Sony FE 24-70 f/2.8 GM lens. Could we see a similar price with their new lens?
I think Tamron could price this lens at around $1200 and it will still fly of the shelves, even if the image quality doesn't quite match the more expensive G Master. We have seen this happen already with the success of their 28-75mm lens.
Providing Tamron has nailed the image quality again, how much would be prepared to pay?
You can read the full press-release here.
* Affiliate Links
Within this article there are affiliate links (denoted with #afflinks). If you decide to buy something after clicking a link I may receive a small commission at no extra cost to you. For more information on affiliate links click here. Thank you.
I don't like to ask for PayPal donations, but you can easily support this site by purchasing your gear through the affiliate links (denoted with *) on this page. If you buy something after clicking a link I may receive a small commission, but don't worry as the price still remains the same for you. If you do choose to buy through my links, thank you very much for your kind support and I look forward to seeing your shots in one of the many Alpha Shooters Facebook Groups that I run.