Chinese manufacturer Yongnuo has announced two new products: the EF-E II Adapter for Sony E-mount cameras and the YN560TX Pro TTL flash.
The Yongnuo EF-E II adapter lets you mount Canon EF and EF-S series lenses to Sony E-mount cameras. AF and mixed-focus systems are supported, there's also a function key, USB interface (for firmware updates) and a 1/4-in screw hole for tripods.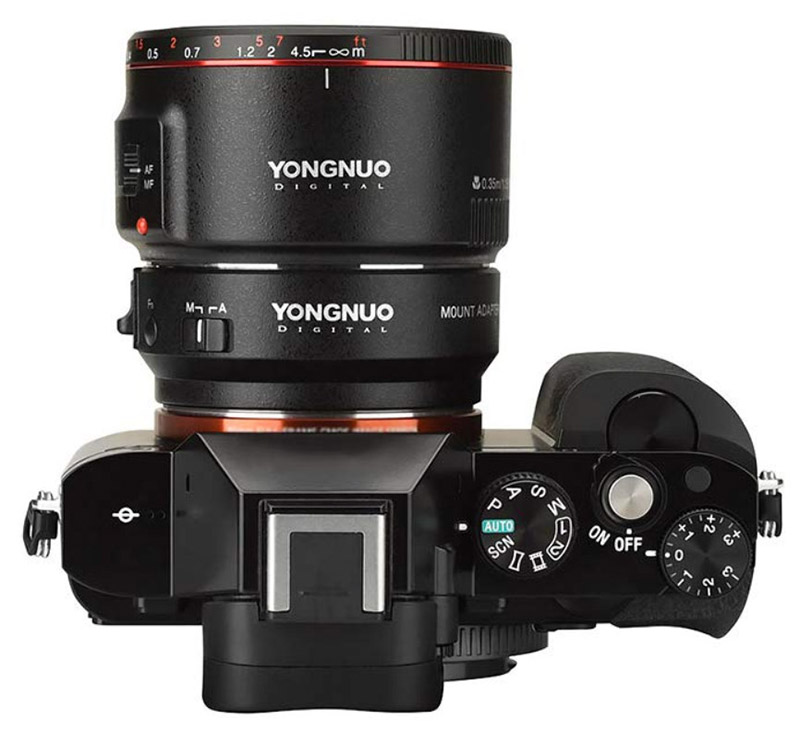 Along with the new adapter Yongnuo also announced the YN560TX Pro TTL flash. Yongnuo describes the product as 'a new generation of flash signal transmitters' that will integrate with the YN622 and YN560TX systems. There will be full support for 'flash mode, focus control, high-speed synchronization and other functions such as GR/TTL/M/Multi,' according to the company.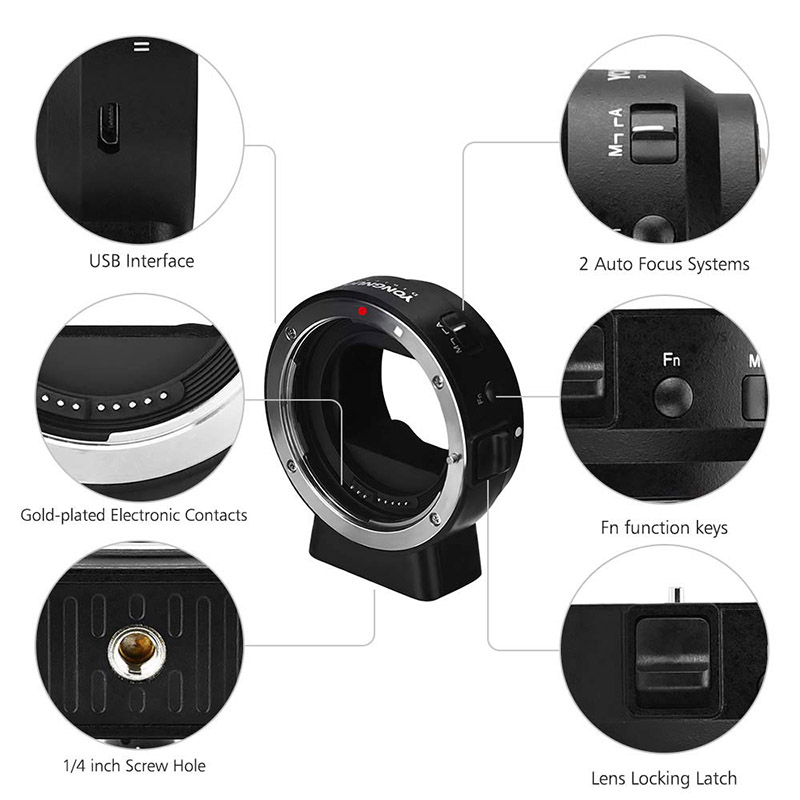 The new EF-E II adapter is already available to purchase on * Amazon.com for $99.99 USD.
The YN560TX Pro flash won't be available to buy until sometime in June and there is no price currently available
Please Help Me to Keep Alpha Shooters Going and Growing.
I don't like to ask for PayPal donations but there are two very easy and completely free ways that you can support this site.
1. By purchasing your gear through the affiliate links (denoted with *) on this site or by visiting the Alpha Shooters Amazon Store (US Only) to check out my recommended Sony Alpha Gear and Accessories. If you buy something after clicking a link I may receive a small commission, but don't worry as the price still remains the same for you.
2. By sharing this sites content that you find helpful on social media, in forums, or linking back to it from your own website.
If you do buy through my links or share my content, then thank you very much for your kind support and I look forward to seeing your shots in one of the many Alpha Shooters Facebook Groups that I run.