Welcome to my Sony a7III (ILCE-7M3) resource page. Here you can find an accessories guide, links to the latest firmware updates, manuals, FAQs, and the full Sony a7III specifications.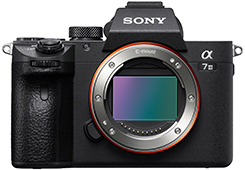 Sony a7III Tutorials
Sony a7III dual card slot setup guide
* Affiliate Links
Within this article there are affiliate links. If you decided to buy something after clicking a link, I may receive a small commission.