Sony has just released firmware v1.10 for the Sony a7R IV, this is the first update released since the camera was launched.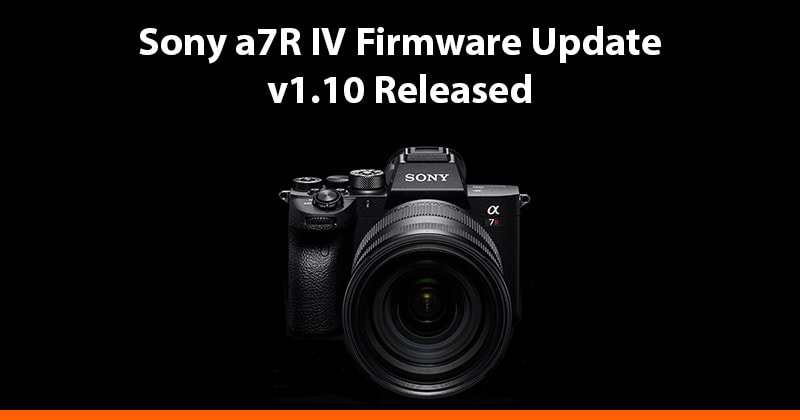 V1.10 Benefits and Improvements
Enables use of "My Menu" to save or load custom camera settings
Adds the "External Flash Set" function:

This function allows you to configure the settings of an attached flash or wireless radio commander (both sold separately) directly from the camera.
Compatible Flash models
HVL-F60RM (with flash firmware version 2.00 or later)
HVL-F45RM (with flash firmware version 2.00 or later)
Compatible wireless radio commander:
FA-WRC1M
Note:The functionality will be enabled after the upcoming wireless radio commander firmware version.
Please refer to the Help Guide for more information:

Improves the overall stability of the camera
You can download the v1.10 firmware from Sony's support sites:
US Download: Win | Mac
UK Download: Win | Mac
Sony a7R IV Helpful Resources
* Affiliate Links
Within this article there are affiliate links (denoted with #afflinks). If you decide to buy something after clicking a link I may receive a small commission at no extra cost to you. For more information on affiliate links click here. Thank you.