Taiwanese lens maker Machang Optics has announced a Mark II version of their Kamlan 50mm f/1.1 Mark lens that features an extremely wide aperture of f/1.1 for producing some crazy creamy bokeh.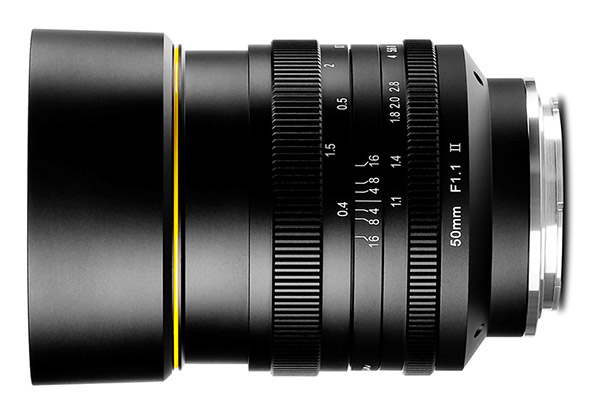 The lens features an 11-bladed circular aperture that produces "beautifully creamy backgrounds." The minimum focusing distance is just 1.3 feet (0.4m), an all-metal-and-glass design, a declicked manual aperture ring, a smooth a manual focus ring with 180 degrees of focus travel, and a new 62mm screw-on metallic lens hood with built-in 72mm filter threads.
The lens is designed for APS-C mirrorless cameras with mounts available for Sony-E, Fuji-X, M4/3, and Canon EOS-M.
The lens is priced at $249 but you can save $50 off this price by pre-ordering through their Kickstarter campaign. Estimated delivery is August 2019.
Here's an early review from Christopher Frost:
Head-over to their Kickstarter page for further details and sample images.
Please do note that as with all Kickstarter campaign, Kickstarter doesn't offer refunds. Responsibility for finishing a project lies entirely with the project creator. Kickstarter doesn't hold funds on creators' behalf, cannot guarantee creators' work, and does not offer refunds. Therefore if Kamlan doesn't deliver you will lose your money. Personally I'd recommend waiting until it actually ships.
* Affiliate Links
Within this article there are affiliate links (denoted with #afflinks). If you decide to buy something after clicking a link I may receive a small commission at no extra cost to you. For more information on affiliate links click here. Thank you.