Sony winter cashback offers in Europe will be ending January 31st.
So if you haven't already taken advantage of these offers to save hundreds of Pounds and Euros on Sony cameras, lenses and accessories then you don't have long left!
Although the promotion ends on January 31st you can still submit your cashback claim up to and including 1st March 2020.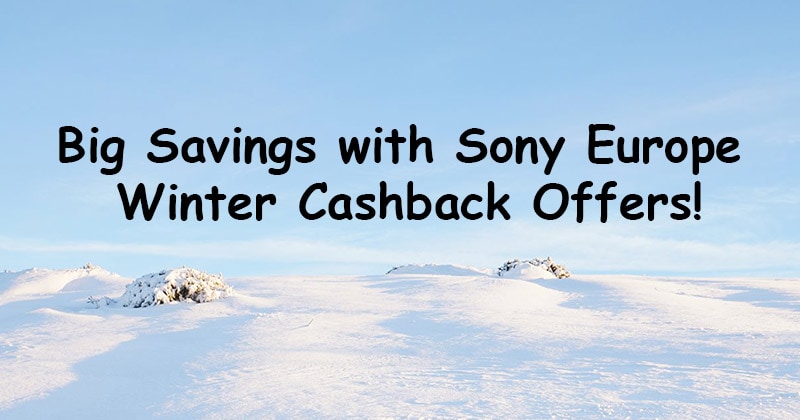 Top offers include £150 / €50 off the Sony a7III, £200 / €200 off the a7RIII, and £100 / €100 off a number of GM lenses like the 85mm 1.4, 70-200 F2.8 and 100-400.
For full details on all the offers available please see the following links:
(#afflinks)
UK: Amazon.co.uk | Wex Photo
DE: Amazon.de
FR: Amazon.fr
ES: Amazon.es
IT: Amazon.it
If ordering from Amazon please do make sure that you are ordering from Amazon direct and not a third-party seller. If you order from a third-party seller the cashback will not be valid.
The cashback offers should also be available at all Sony authorised dealers.
Full terms, conditions and offers can also be found on Sony's websites: UK, DE, FR, ES, IT.
The cashback promotion is valid for purchases made from 18th October 2019 to 31st January 2020. You can submit your cashback claim up to and including 1st March 2020. Note: You can only submit your claim after thirty (30) days from the purchase date.
Affiliate Links
Within this article there are affiliate links (denoted with #afflinks). If you decided to buy something after clicking a link I may receive a small commission at no extra cost to you. For more information on affiliate links click here. Thank you.