======
Update: Like the rumors of Friday's annoucement it now also appears that the rumors of an announcement today (Monday) were also incorrect I'm sorry to say. It looks like it will now be Tuesday. However, I don't think I'm going to be holding my breath this time.
======
With rumors circulating this past week about the launch of the recently leaked Sony FE 200-600 F5.6-6.3 G lens, it turns out that this lens will now be officially announced this coming Monday along with the Sony FE 600 F4 GM lens.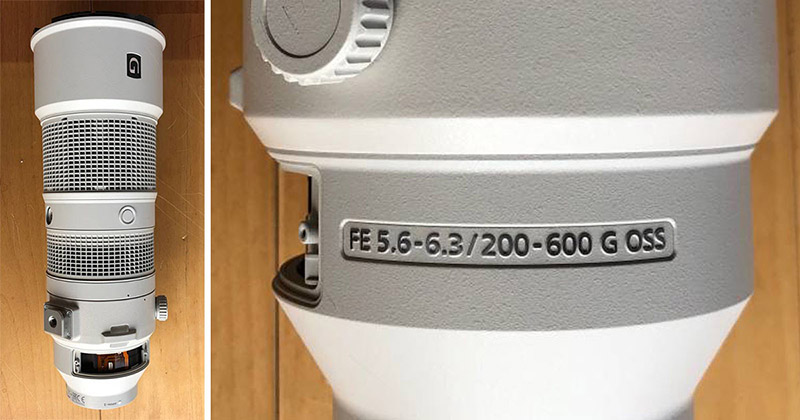 Sony Alpha Rumors is reporting that this announcement will now happen on Monday and Nokishita has also reported that two lenses are to be announced but provided no details on the announcement date.
The rumored price of the FE 200-600 F5.6-6.3 G lens is around $2000 whilst the 600mm F4 GM lens could possibly be Sony's most expensive lens yet with a rumored price of around $14,000.
As much as I'd love that 600mm F4 GM, I'm not prepared to sell my house to buy it! But I'll most likely be pre-ordering the FE 200-600 F5.6-6.3 G lens and look forward to comparing it with my FE 100-400 GM + 1.4x (my review here).
The leaked images of the FE 200-600 F5.6-6.3 G lens suggest that it might be an internal zooming lens like Sony's 70-200 F2.8 GM that doesn't extend. If this is true it's unlikely to be a small lens but it will hopefully improve the handling.
Are you interested in either of these lenses? Let me know in the comments below.
Official Announcement, Pre-order & Early Review Notifications
Enter your email below to be notified as soon as these lenses are officially announced, available to pre-order, along with early reviews. This subscription will automatically cancel 3 months after the lenses are released or you can cancel earlier if you wish.
Sony FE 200-600mm F5.6-6.3 G Lens
[ninja_form id=6]
Sony FE 600mm F4 GM Lens
[ninja_form id=7]
If you are not already a member of the Sony Alpha Wildlife Shooters Group that I run on Facebook, then please do consider joining. Our awesome members share some fantastic wildlife photos along with shooting tips and tricks.
Please Help Me to Keep Alpha Shooters Going and Growing.
I don't like to ask for PayPal donations but there are two very easy and completely free ways that you can support this site.
1. By purchasing your gear through the affiliate links (denoted with *) on this site or by visiting the Alpha Shooters Amazon Store (US Only) to check out my recommended Sony Alpha Gear and Accessories. If you buy something after clicking a link I may receive a small commission, but don't worry as the price still remains the same for you.
2. By sharing this sites content that you find helpful on social media, in forums, or linking back to it from your own website.
If you do buy through my links or share my content, then thank you very much for your kind support and I look forward to seeing your shots in one of the many Alpha Shooters Facebook Groups that I run.