With rumors circulating that Sony will be announcing a new wildlife lens next week, Sony Alpha Rumors has just leaked photos of what looks like a stolen prototype of a Sony FE 200-600mm F/5.6-6.3 G OSS lens.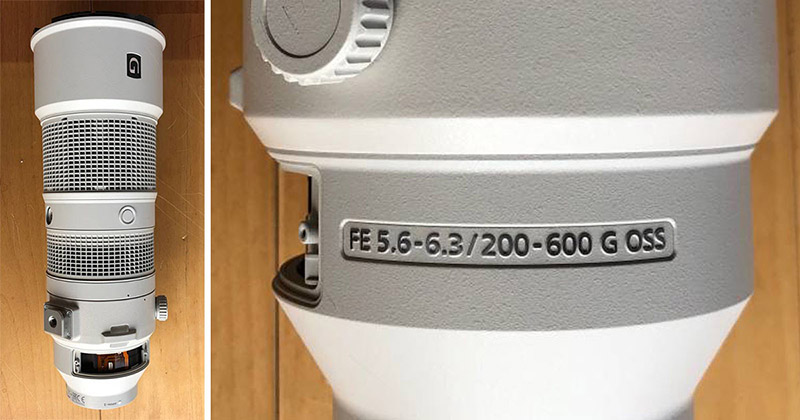 These leaked photos were traced back to an auction listing on Yahoo, Japan.
The lens is listed as a "junk" lens that is missing components (e.g. ring grips and various plates) and lacks accessories and packaging. The seller says it may be good for "part replacement" and listed it with a starting bid of ¥20,000, or about $185.
Here are the photos from the auction: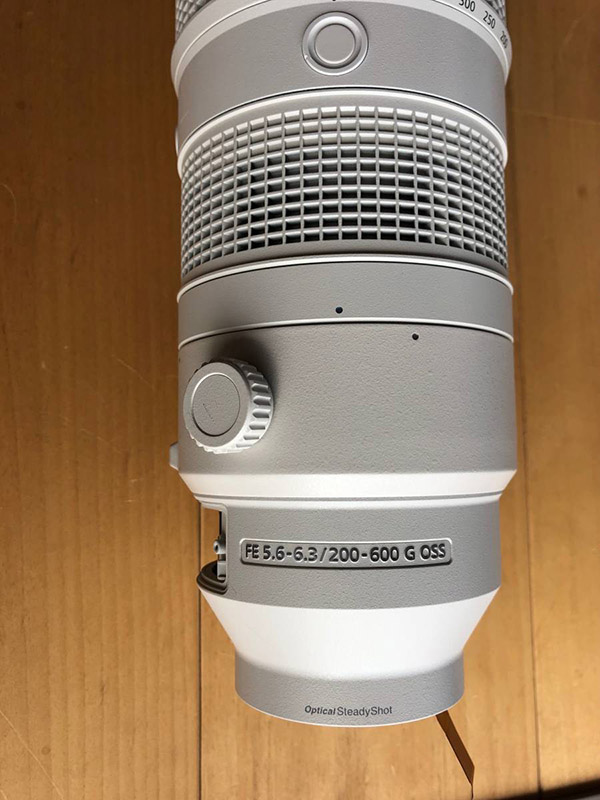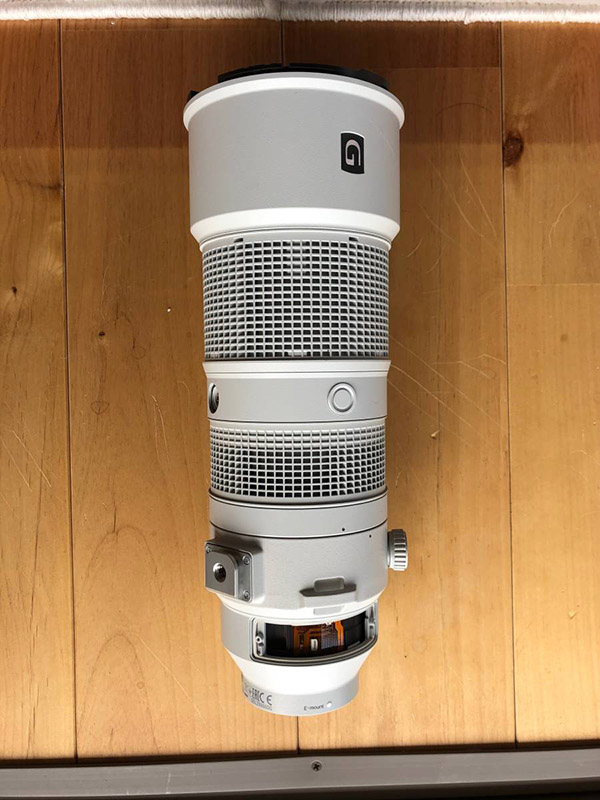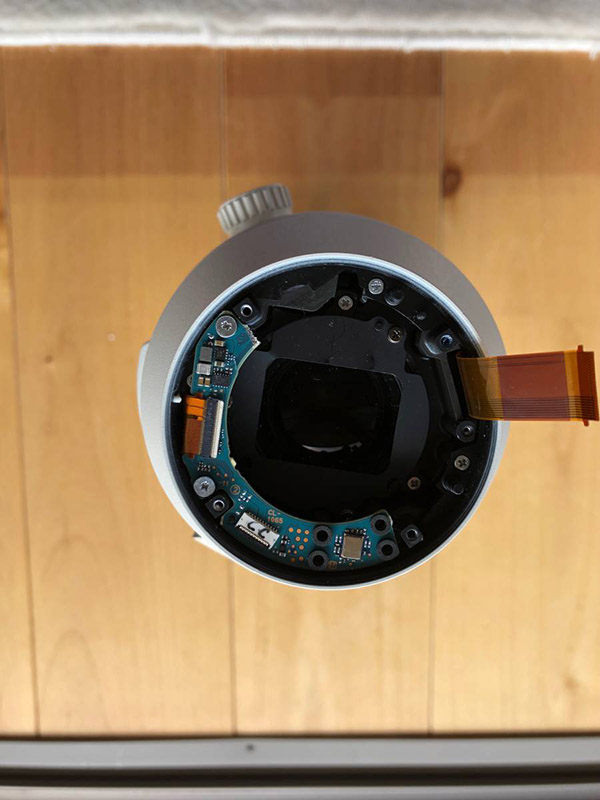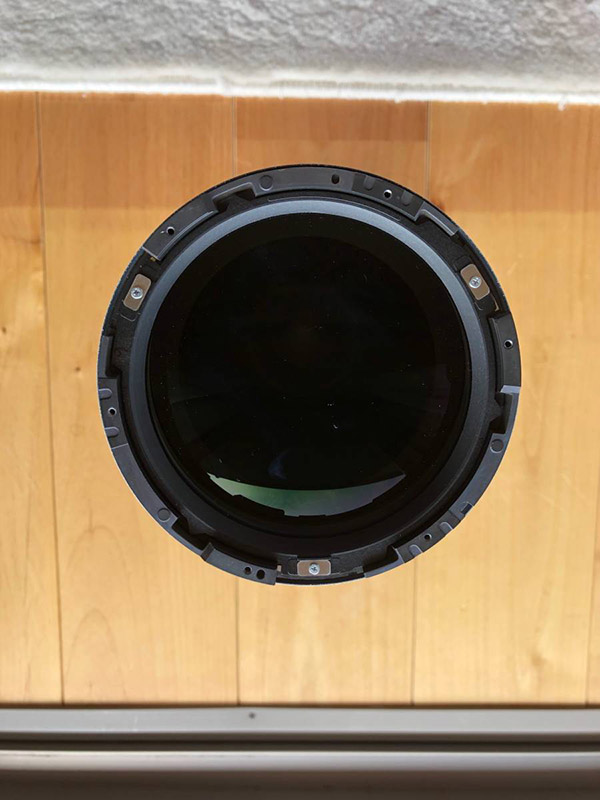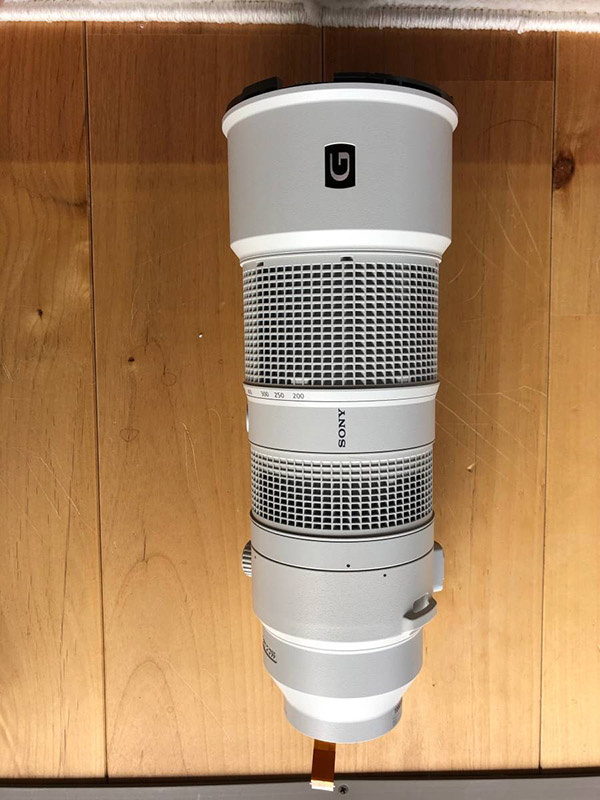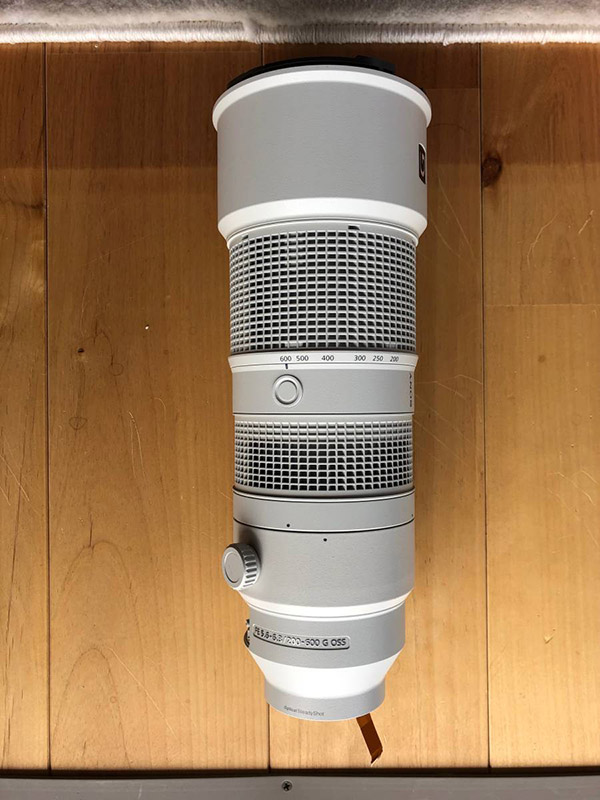 There doesn't appear to be any lock switch to prevent lens creep or a smooth/tight option like on the 100-400 GM. In the images the zoom is set at 600mm so it could possibly be an internal zoom lens. Of course it is a prototype so they may not have added that button, but then there is a hole for all of the normal af/mf/oss buttons.
Would you be tempted by this this lens if Sony does officially announce it next week?
It looks like a G lens and not a G Master, but I wouldn't be too surprized if it has a price tag or around $1,800.00 – $2,000.00.
Pre-order & Early Review Notifications for Sony FE 200-600mm
Enter your email below to be notified as soon as the Sony FE 200-600mm F/5.6-6.3 G OSS lens is officially announced, available to pre-order, along with early reviews. This subscription will automatically cancel 3 months after the lens is released or you can cancel earlier if you wish.
* Affiliate Links
Within this article there are affiliate links (denoted with #afflinks). If you decide to buy something after clicking a link I may receive a small commission at no extra cost to you. For more information on affiliate links click here. Thank you.