7Artisans has announced a new 60mm F2.8 Macro lens for Sony E-mount and APS-C cameras.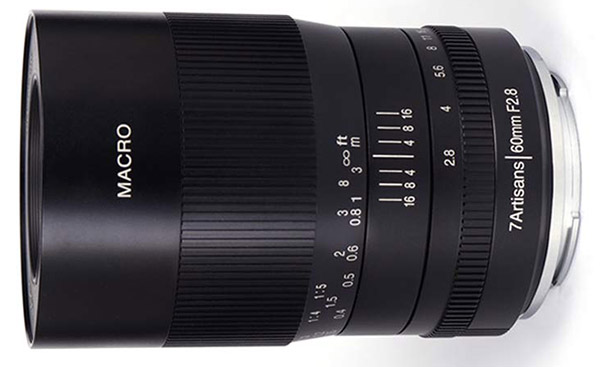 The lens is constructed of 8 elements in 7 groups. According to 7Artisans "the floating system on the front glass can guarantee the excellent image quality at infinity and 1:1 macro condition".
The lens is available for mirrorless cameras including Sony E-mount, Canon, Fujifilm, Olympus, Panasonic, Nikon Z and Leica L.
It has a price tag of $159 in the US and £159 in the UK. It should start shipping around the end of July but is already available to pre-order on Amazon.
Full specifications can be found on 7Artisans website here and sample images can also be viewed here.
* Affiliate Links
Within this article there are affiliate links (denoted with #afflinks). If you decide to buy something after clicking a link I may receive a small commission at no extra cost to you. For more information on affiliate links click here. Thank you.