7Artisans has announced a new macro lens that includes a Sony E-mount APS-C version as well as Canon EF-M and Fujifilm X Micro Four Thirds mounts.
Details are a little sketchy, but according to the website Photo Rumors the lens will go on sale in May, cost in the region of $200, and will have a close-focus distance of 65mm.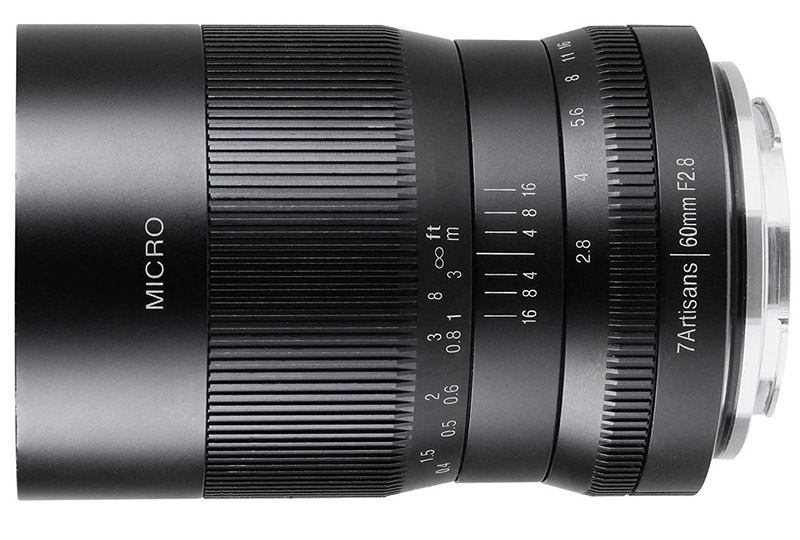 The maximum aperture will be F2.8 and with the help of an optional extension tube users can expect to achieve 5x magnification for extreme macro photography.
Manual focus lens
Aperture f/2.8 – f/16
Minimum focusing distance: 65mm
Scheduled to be released in May 2019
Manufacturer's preferred price: ¥ 25,000 (excluding tax) or around $200
Designed for APS – C size mirrorless cameras
Ultra close-up shooting up to 5 times magnification is possible by installing an optional extension tube
Via: Photo Rumors
* Affiliate Links
Within this article there are affiliate links (denoted with #afflinks). If you decide to buy something after clicking a link I may receive a small commission at no extra cost to you. For more information on affiliate links click here. Thank you.