If you are looking for a screen protector for the Sony a6400 then my recommendation would be the official Sony PCK-LM17 semi hard screen protector.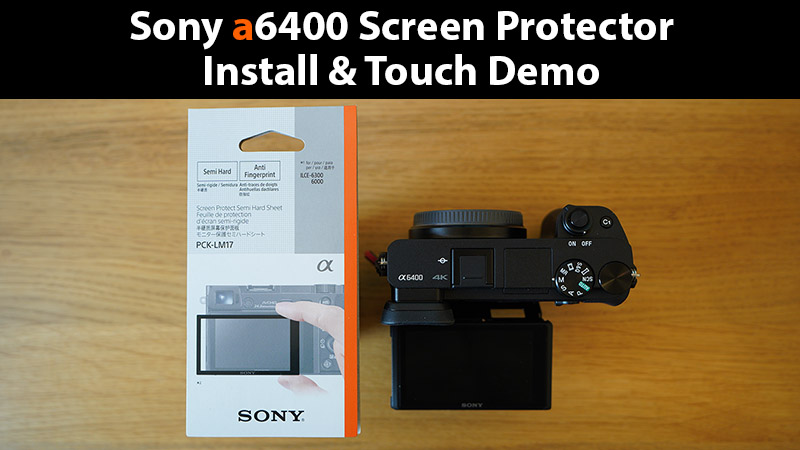 The Sony PCK-LM17 screen protector is advertised for the Sony a6000 & a6300, but as you will see in the video below it fits and works perfectly on the Sony a6400 as well.
In the following video I also demo the touch screen working before I install the screen protector, and again afterwards with it installed.
On my Sony a7III I'm using third-party screen protectors from Expert Shield, but that's because the official Sony screen protector costs triple the price. The PCK-LM17 on the other-hand is about the same price as most third-party screen protectors and even cheaper than some of them.
My Sony a6400 Resources
Please Help Me to Keep Alpha Shooters Going and Growing.
I don't like to ask for PayPal donations but there are two very easy and completely free ways that you can support this site.
1. By purchasing your gear through the affiliate links (denoted with *) on this site or by visiting the Alpha Shooters Amazon Store (US Only) to check out my recommended Sony Alpha Gear and Accessories. If you buy something after clicking a link I may receive a small commission, but don't worry as the price still remains the same for you.
2. By sharing this sites content that you find helpful on social media, in forums, or linking back to it from your own website.
If you do buy through my links or share my content, then thank you very much for your kind support and I look forward to seeing your shots in one of the many Alpha Shooters Facebook Groups that I run.