If you are looking for a screen protector for the Sony a6400 then my recommendation would be the official Sony PCK-LM17 semi hard screen protector.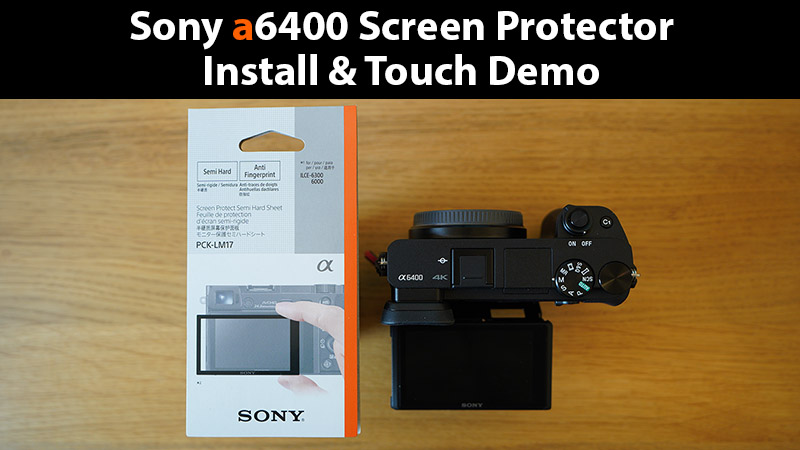 The Sony PCK-LM17 screen protector is advertised for the Sony a6000 & a6300, but as you will see in the video below it fits and works perfectly on the Sony a6400 as well.
In the following video I also demo the touch screen working before I install the screen protector, and again afterwards with it installed.
On my Sony a7III I'm using third-party screen protectors from Expert Shield, but that's because the official Sony screen protector costs triple the price. The PCK-LM17 on the other-hand is about the same price as most third-party screen protectors and even cheaper than some of them.
My Sony a6400 Resources
* Affiliate Links
Within this article there are affiliate links (denoted with #afflinks). If you decide to buy something after clicking a link I may receive a small commission at no extra cost to you. For more information on affiliate links click here. Thank you.