Sony has today officially announced their next full-frame telephoto E-mount lenses, the FE 200-600mm F5.6-6.3 G OSS lens and also the 600mm F4 GM OSS lens.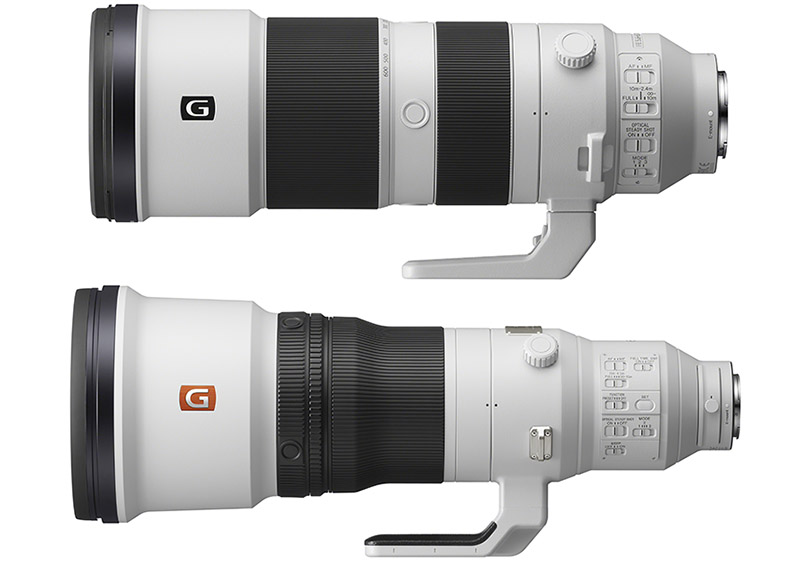 Both of these lenses will ship in August with a price of $2000 / £1,800 / €2,100 for the 200-600 F5.6-6.3 G OSS and $13000 / £12,000 / €14,000 for the 600mm F4 GM OSS.
Pre-orders have already started in the UK (links below) and will start in the US on Thursday June 13th at 11AM EST (links below).
The 200-600 is an internal zoom design so the barrel does not extend which helps to improve handling, and it will also support Sony's 1.4x and 2.0x teleconverters, extending the reach to a maximum of 840mm at F9 or 1200mm at F13.
You can find the official press releases for both lenses at the following links:
Sony FE 200-600mm F5.6-6.3 G OSS Press Release Here.
Sony FE 600mm F4 GM OSS Press Release Here.
Here are two promotional videos from Sony introducing the new lenses:
Early YouTuber Reviews
For most camera and lens launches Sony likes to invite influencers and press to a hands-on media event just before the product is officially announced. Here are the videos that have been released so far:
Since I love shooting wildlife myself I've already pre-ordered the 200-600mm with * Park Cameras. Providing it doesn't disappoint I might end up selling my Sony 100-400 F4.5-5.6 GM lens (my review here) to help fund it, but not before I've compared the two especially with the 1.4x teleconverter.
Further details and sample images can be found on Sony's website for the SEL200600G and the SEL600F40GM.
Pre-order & Early Review Notifications
Enter your email below to be notified as soon as these lenses are available to pre-order along with early reviews. This subscription will automatically cancel 3 months after the lenses are released or you can cancel earlier if you wish.
Sony FE 200-600mm F5.6-6.3 G Lens
[ninja_form id=6]
Sony FE 600mm F4 GM Lens
[ninja_form id=7]
If you are not already a member of the Sony Alpha Wildlife Shooters Group that I run on Facebook, then please do consider joining. Our awesome members share some fantastic wildlife photos along with shooting tips and tricks.
Please Help Me to Keep Alpha Shooters Going and Growing.
There are two very easy and completely free ways that you can support this site.
1. By purchasing your gear through the affiliate links (denoted with *) on this site or by visiting the Alpha Shooters Amazon Store (US Only) to check out my recommended Sony Alpha Gear and Accessories. If you buy something after clicking a link I may receive a small commission, but don't worry as the price still remains the same for you.
2. By sharing this sites content that you find helpful on social media, in forums, or linking back to it from your own website.
If you do buy through my links or share my content, then thank you very much for your kind support and I look forward to seeing your shots in one of the many Alpha Shooters Facebook Groups that I run.