In addition to the new FE 135mm f/1.8 GM Lens and the new Remote Commander, Sony has also announced a new lineup of Circular Polarizing Filters.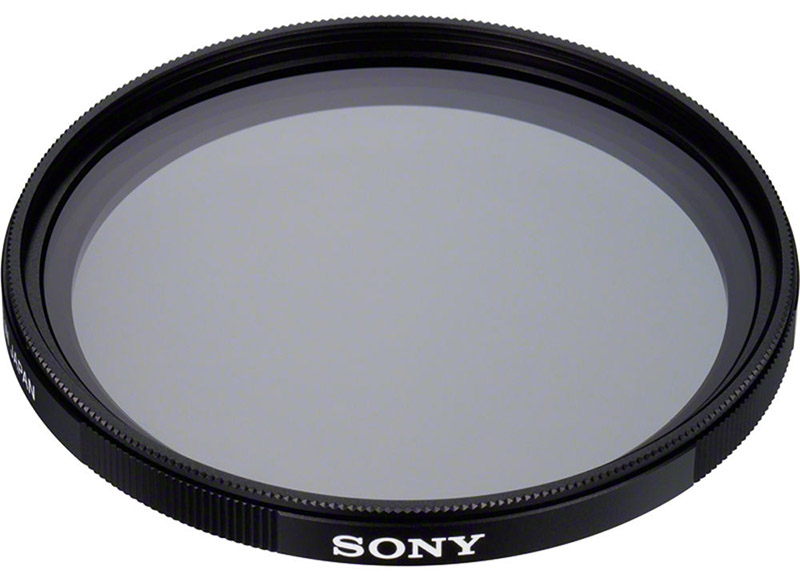 The new filters cover the diameters: 49mm, 55mm, 62mm, 67mm, 72mm, 77mm and 82mm and Sony says that they preserve image quality and resolution about twice as effectively as Sony's existing circular PL filter lineup, making them a perfect partner for Sony's flagship G Master series lens.
The filters also feature a ZEISS® T* Coating to minimize flare and a slim filter design to prevent image vignetting and maximize overall performance.
The new circular polarizer filters will ship in Europe in April followed by the US and Canada in May 2019, with approximate pricing as follows:
49mm (model VF49CPAM2) – $100 US / $130 CA / €110
55mm (model VF55CPAM2) – $110 US / $150 CA / €120
62mm (model VF62CPAM2) – $140 US / $190 CA / €150
67mm (model VF67CPAM2) – $155 US / $200 CA / €170
72mm (model VF72CPAM2) – $165 US / $220 CA / €180
77mm (model VF77CPAM2) – $180 US / $240 CA / €200
82mm (model VF82CPAM2) – $230 US / $300 CA / €260
Personally I'm very happy with my B+W HTC Kaesemann Circular Polarizing * Filters and I know that the Breakthrough X4 Polarizing Filters * are also very well reviewed. I'd love to see a comparison between the B+W, Breakthrough and these new Sony filters.
Please Help Me to Keep Alpha Shooters Going and Growing
I don't like to ask for PayPal donations but you can easily support this site by purchasing your gear through the affiliate links (denoted with *) on this page or visiting the Alpha Shooters Amazon Store (US Only) to check out my recommended Sony Alpha Gear and Accessories. If you buy something after clicking a link I may receive a small commission, but don't worry as the price still remains the same for you. If you do choose to buy through my links, thank you very much for your kind support and I look forward to seeing your shots in one of the many Alpha Shooters Facebook Groups that I run.