Sony has updated their Imaging Edge software for desktop to version 1.0 and integrated the previously separate applications (Remote, Viewer & Edit) into a single application.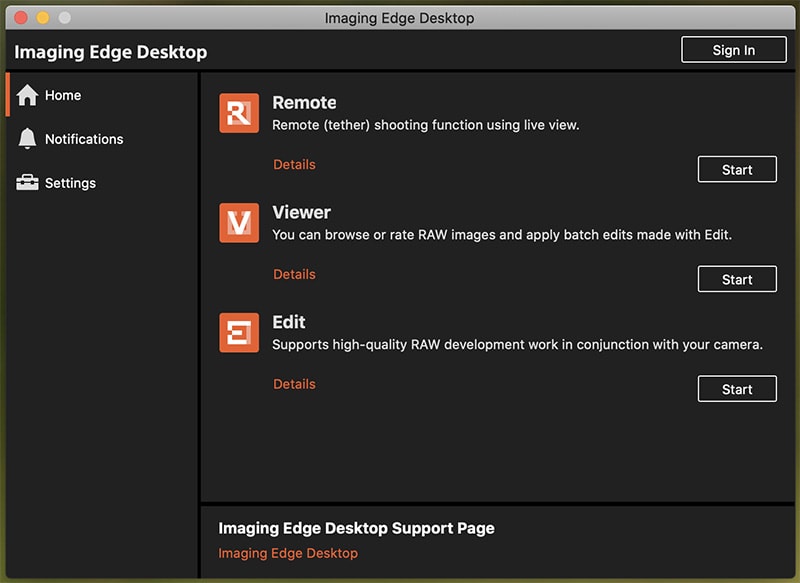 From the new Home screen you can perform tasks such as starting and updating each function, logging in to your account, and checking notifications.
You can download Sony Imaging Edge Desktop 1.0 from Sony's website.