Lens manufacturer Cosina has provided more details for their Voigtlander Macro APO-Lanthar 110mm F2.5 lens that was announced at CP+ in March. The full-frame E-mount lens is due to begin shipping in August 2018, and will have a price of approximately $1099/£850.
You can already pre-order the lens from Adorama in the US, and Wex Photo or Robert White in the UK.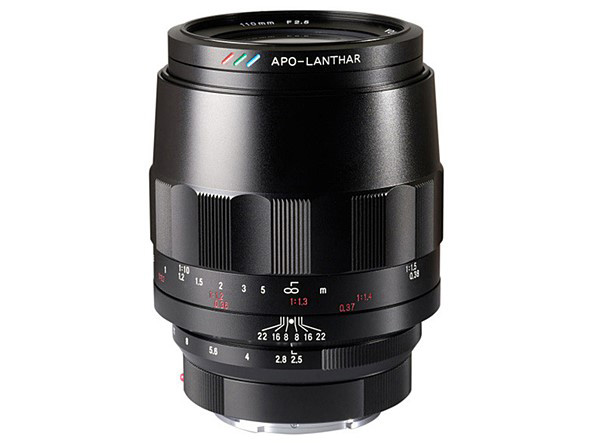 The manual focus lens offers 1:1 macro with a closest focusing distance of just 35cm. It uses three floating lens groups for focusing to ensure optimal quality at all distances.
The lens also has electric contacts enabling transfer of aperture and focusing information to the camera. The contacts also allow manual focus assistance to be triggered by turning the focusing ring.
Quick Specs
Full frame Sony E-mount with electrical contacts
Apochromatic optical design that eliminates chromatic aberrations
Optical design optimized for digital imaging sensors
Maintains high image quality at all shooting distances with a 3-group floating mechanism
Extremely solid and durable all-metal barrel
Manual focus for precise focusing
Maximum reproduction ratio of 1:1 at a minimum focus distance of 35 cm
For the full specifications see the Cosina website.
On this page there are affiliate links which help to keep this site free from pesky adverts. If you buy something after clicking a link I may receive a small commission, yet the price still remains the same for you. If you do buy through these links, thank you very much for supporting the site 🙂