If you want to make use of touch tracking on the Sony a6400 to track a subject when shooting videos/movies, then there is one simple setting in the menu that you will need to change.
I've created a short video that will show you exactly how to do this. Alternatively if you don't like the look of my face or the sound of my voice, just scroll down past the video 🙂
When in video mode (on the top dial) the default touch operation of the Sony a6400 is "Touch to Focus". If you want to track a subject then you will need to change this to "Touch to Track". Don't worry it really is very simple.
Just hit the menu button on the back of the camera. Now select "Camera Settings 2" from the top menu, move down and scroll across till you reach page 9/9 which is titled "Custom Operation 2".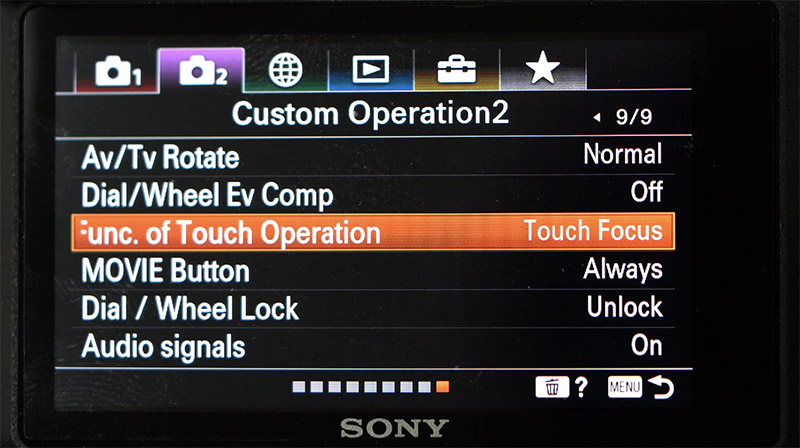 Now scroll down this menu and select the option "Func. of Touch Operation". By default this is set to "Touch to Focus". Simply change this to "Touch Tracking" and now when you are shooting video and touch a subject you should see a white box appear around the subject and all being well the a6400 will track it wherever it goes.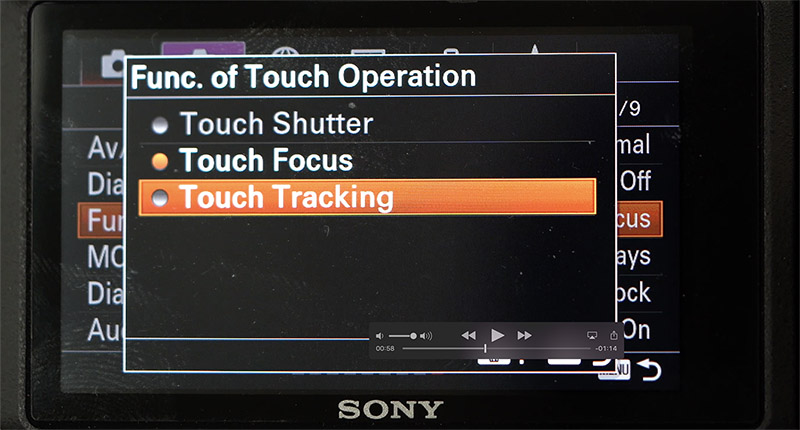 If you have any questions on the Sony a6400 just drop them in the comments below or join our Sony a6400 Shooters Facebook Group which grows a little larger everyday.
My Sony a6400 Resources
Please Help Me to Keep Alpha Shooters Going and Growing.
I don't like to ask for PayPal donations but there are two very easy and completely free ways that you can support this site.
1. By purchasing your gear through the affiliate links (denoted with *) on this site or by visiting the Alpha Shooters Amazon Store (US Only) to check out my recommended Sony Alpha Gear and Accessories. If you buy something after clicking a link I may receive a small commission, but don't worry as the price still remains the same for you.
2. By sharing this sites content that you find helpful on social media, in forums, or linking back to it from your own website.
If you do buy through my links or share my content, then thank you very much for your kind support and I look forward to seeing your shots in one of the many Alpha Shooters Facebook Groups that I run.